Skip Navigation
Website Accessibility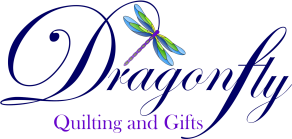 Honesty, quality and
good old fashioned
customer service!
WE ARE OPEN
Tuesday - Saturday- 10am -4pm
Closed all Statutory
Holidays


604 575 8660
dragonflyquilting@csm.ca
Are you a quilt guild, sewing group, or want to host an event with a teacher in the only classroom of its kind in the lower mainland.

Dragonfly Quilting & Gifts is here to inspire and give you confidence.
Friendly staff and a store filled with everything you need for a retreat or event.

We look forward to hosting your next event.
We can accommodate groups of 1 - 24 sewers with all their gear.
Room includes an extra staff member to help your group.
2 - Ironing & Cutting stations
Over 100 feet of design wall
2 Big Screen TV's
24 - 6ft tables with power.
Free Wifi
Plus each group receives 15% off all regular priced fabric, notions and thread on the day of the event.

Yes, you are welcome to bring in your own food and goodies.
We have a microwave and tea and coffee station for your convenience.

Out of town - Bring your RV in and park outside our warehouse or stay at thr Holiday Inn Express only 1 block way

Within walking distance are many places for food 7 drink.
Save On Foods, Tim Hortons , McDonalds, Boston Pizza, Starbucks, Freshii, Subway and Sushi

Cost
*1 - 12 people - $100 plus GST
*13 - 24 people - $200 plus GST

*Payment due at time of booking.
*Special circumstances for Quilt Guilds, or groups who allow new members to join their group.
*Rooms are subject to availability. In the event the store must close to weather events or circumstances beyond our control, we will rebook the room at no charge. No refunds are available.

Groups of 12 or less the room will be divided
The classroom will have
1 - Ironing & Cutting station
Over 75 feet of design wall
1 Big Screen TV's
12 - 6ft tables with power.
Free Wifi
Plus each group receives 15% off all regular priced fabric, notions and thread on the day of the event.


Our classroom and retreat centre is a privdedge to use.
The goal to to inspire new quilters and to build a community.
Everyday in store, new quilters ask us if there are places to come and sew.
If you have booked a retreat for multiple days and would like to invite a new quilter in, let our staff know and we can connect this person to your sew day.

Dragonfly Quilting & Gifts uses our classroom for our own teaching and training sessions.
In the event a "Special Retreat" is planned and a group has already booked for those dates,
we will ask that we rebook your room. We will try to give you a minimum of 2 months notice.
Your fee will be refunded for this inconvenience and we will rebook your event if possible.
Thank you for your advanced understanding.

Questions or to book a room
Call 1 800 663 0226
Local - 604 575 8660

email - dragonflyquilting @csm.ca

We look forward to seeing you.