Skip Navigation
Website Accessibility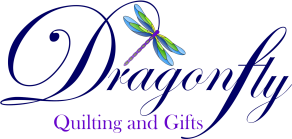 Honesty, quality and
good old fashioned
customer service!
WE ARE OPEN
Tuesday - Saturday- 10am -4pm
Closed all Statutory
Holidays


604 575 8660
dragonflyquilting@csm.ca
EESC-OLFRTY 3DX - DELUXE ROTARY CUTTER 60MM BY OLFA PRODUCTS Top Seller
60mm Deluxe Rotary Cutter features OLFA's new ergonomic design providing a comfortable and positive grip.
Simply squeeze the handle to engage the blade.
Dual-action safety lock allows the user to lock the blade open for comfort and closed for safety.
The 60mm OLFA rotary cutter is specially designed to cut through multiple layers of fabric and difficult materials.
Can be used for industrial applications.
The blade is made of high quality tungsten carbide tool steel for unparalleled sharpness and superior edge retention.
Designed for both right- and left-handed user. Guaranteed Forever.
Good For: cutting cloth, fabric, paper, wallpaper, leather and photographs.
Larger size is wonderful for cutting heavier weight fabric and multiple layers.