Skip Navigation
Website Accessibility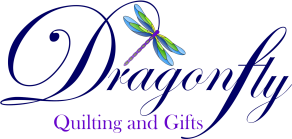 Honesty, quality and
good old fashioned
customer service!
WE ARE OPEN
Tuesday - Saturday- 10am -4pm
Closed all Statutory
Holidays


604 575 8660
dragonflyquilting@csm.ca
FC032140 - Fat Quarter Quilting Fun Pattern Book
7 great original quilt designs that are easy and quick! This new book tells you the secrets to making each pattern into a lap, twin or queen/king size quilt.
Finished Sizes:
Boho Triangles 46.5 X 58.5 inches (118.11 X 148.59 cm)
Meander 42.75 X 56.25 inches (108.58 X 142.88 cm)
Strips 45 X 59.25 inches (114.3 X 150.5 cm)
Simple Steps 46.5 X 62.5 inches (118.11 X 158.75 cm)
Sweet Treats 43 X 56.5 inches (109.22 X 143.51 cm)
Woven 45 X 63 inches (114.3 X 160.02 cm)
Trees 42 X 56 inches (106.68 X 142.24 cm)