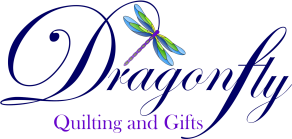 Honesty, quality & Good old fashioned customer service.
We know how important your Husqvarna machine is to you.




Our trained team only services Husqvarna Viking Machines?




Why you ask?




When you experience a problem, we most likely have seen the problem before.




Sometimes we can fix the problem just by a phone call.


No matter where you live in British Columbia we have you covered.

SURREY - 1 800 663 0226 HEAD OFFICE

WILLIAMS LAKE - 250 305 2443 RON

PARKSVILLE - 250 735 7475 KEN

Thank you for your trust.

SERVICE DEPT. PRICE LIST

Annual Cleaning Service
$85 - Mechanical
$110 - Computerized Low - Mid range.
$160 - Epic & Embroidery Machine
During an annual cleaning, we put in a new needle (cost .80 cents), use Wonderfil 50wt thread.
Stitch out using a Straight Line & Zig Zag.
Open the covers, inspect for wear and tear, clean the inside of lint/carbon build up and polish all coverings.
Advise of any future issues which could occur and document for future maintenance.
Parts & Time Extra.
We will not put more than $25 of time or parts into your machine without advising you
Service - let us identify the problem.
Not sure what is wrong with your machine?
Estimate to assess your machine $65 - payment due immediately.
Once the problem is identified a portion or all the amount may be put toward any additional servicing which is $95 hr. plus parts.
Basic issues and times to fix
Threader - 15 min.
Bobbin winder adjustment - 15 min.
Bobbin Winder - 1hr.
Auto Threader adjustment - 30 min.
Light Bulb replacement(non LED) - 15 min.
Light Bulb replacement (LED) - 1 hr.
Servicing costs are based directly from Head Office in Surrey.
Outside service contractors may charge differently due to additional costs incurred for shipping and handling.
Dragonfly Quilting & Gifts(KGM MARKETING LTD) is not responsible for any loss or damages while on the premises.
If we are unable to fix any issues, monies due as above must be paid before delivery.