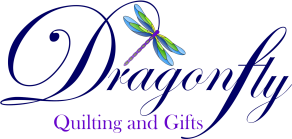 Why pre-order fabric from Dragonfly Quilting & Gifts?
Today most fabric companies print fabric collections once then move onto the next fabric collection.
At Dragonfly Quilting & Gifts we want to ensure you receive the fabrics that you love.
Each collection has the delivery date in the description for easy reference.

You will get it as soon as we get it, guaranteed.
Feeling nervous and want to cancel my preorder?
No Problem Dragonfly Quilting & Gifts wants you to know that stand behind the decisions you make.
Life gets in the way. 100% refund will be applied.
Do I still qualify for Free shipping on pre orders?
Yes, your order will be shipped at no charge.
Your pre-order ships as soon as we receive it.
If an order comes in June and the next one is August, they will be shipped separately at freight no charge.
If you have other orders we will include everything we have ready for you at no extra charge.

When do I pay for the preorder?
We will charge you right away.
Why is my pre order late?
Manufacturer and distributor delays occur. All deliveries are approximate. Everyone is in the same situation. If the delay goes beyond a special time you need the fabric for, our cancellation policy comes into effect and you can cancel the order with no additional fees.

ALL COLLECTIONS BELOW ARE LISTED IN ALPHABETICAL ORDER



| | |
| --- | --- |
| Showing 1 - 30 of 1441 results | Page 1 2 3 . . . 49 > |