Skip Navigation
Website Accessibility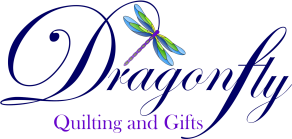 Honesty, quality and
good old fashioned
customer service!
WE ARE OPEN
Tuesday - Saturday- 10am -4pm
Closed all Statutory
Holidays


604 575 8660
dragonflyquilting@csm.ca
Dragonfly Quilting & Gifts is on the Road - 20% Off Thread - Why take a Class at Dragonfly.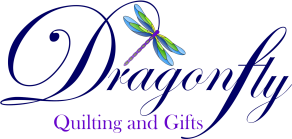 Honesty, quality and
good old fashioned
customer service!
WE ARE OPEN
Tuesday - Saturday- 10am -4pm
Closed all Statutory
Holidays


604 575 8660
dragonflyquilting@csm.ca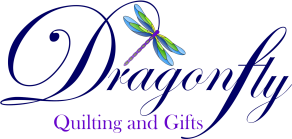 Wrap n Zap in Stock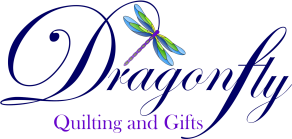 Dragonfly Quilting & Gifts is all about you.
You inspire us.
You share your stories and inspiration.
You have built a community of like minded people, who want to help each other
You, are our best source of advertising by telling your friends and family.
You are the reason we "Go on the Road"
Lions Gate Quilters Guild - Tuesday September 26 - 7:30pm - Talk - Notions
100 Mile House - Friday October 6th & Saturday October 7th

Chilliwack Quilters Guild Show

- October 13 & 14
Victoria - Westshore Quilters Guild Show - October 13, 14 & 15
Coquitlam - Blue Mountain Quilters Guild Show - October 21 & 22

Merritt

- Nicola Valley Quilters Guild - November 17 & 18

Richmond

- TAGOR - November 28
Interested in having Kevin at your Guild or community event.
email dragonflyquilting@csm.ca
Call 604 575 8660
Cost - Free
Minimum - 20 Participants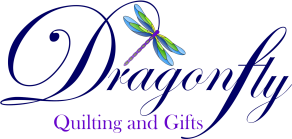 Onyx 25, is in store ready to have a demonstration.
Perfect to take to classes
Yes, it is very light, we were amazed.

Thinking of buying a sewing machine for someone special at Christmas.
Grandchild, family member, or yourself.
Choose the machine and all the accessories.
Pay 1/4 Now (September)
Pay 1/4 Now (October)
Pay 1/4 Now (November)
Pay 1/4 Now (December)
We will Gift Wrap it for you.
Plus, pay the freight to have it delivered in time for Christmas.
*See store for full details.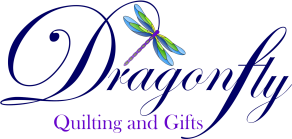 Having issues with tension, thread nesting, or popped stitches.
We have a solution.
80wt Decobob cottonized polyester.
What is Decobob
80wt 2-ply cottonized polyester thread with a textured matte finish
Has been treated to behave more like cotton and eliminate stretch.
Delicate but incredibly strong,
Stitching becomes less bulky
fine weight also allows for more acute miters and rounder and smoother curves.
DecoBob™ is also an ideal bobbin thread and is available in Class 15, L, and M size pre-wound bobbins in reusable plastic casings.
Material: 2-ply Cottonized Polyester
Weight: 80wt
Usages: Precision piecing, stippling, general sewing, machine embroidery, top and bottom thread for quilting, button holes, digitized lace design, hidden stitches, bobbin thread.
Decobob 80wt is thinner which means more thread to sew with.
Flatter stitches on applique projects.
Get those precision points you want.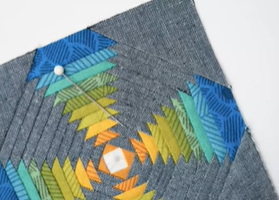 Try out the Prewound Decobob 80wt Bobbins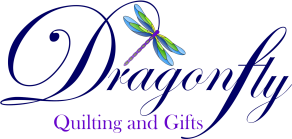 Why take a class or have a retreat at Dragonfly Quilting & Gifts
Classroom that can hold up to 28 sewers with machines & gear.
Amazing Lighting.
Classes are more than 2 hours to allow time to practice.
80ft Design Wall
2- Televisions for presentations.
Iron & Cutting Stations
Lots of parking.
Restaurants within walking distance.
15% Off all regular priced ifabric , notions & Thread on day of class or event.
Check out our 60ft wall of Notions & Thread.
It really does take your breath away.
Did I mention our incredible friendly staff.
Everyday, they go above and beyond.
Thank you!
See you soon at the following classes or events.
Topic - Show & Tell
Time remaining we will talk about Precision Cutting.
Notion Commotion Travel Caddy
Seats available.
Amazing gift ideas for friends & teachers.
This class will help you practice functions of your machine you are afraid to use.
Embroidery Club with Yvonne Menear
Thread Thursday with Yvonne Menear
RELATIONSHIP BETWEEN THREAD, NEEDLE, TENSION,
AND THE PROJECT WE ARE STITCHING ONTO-
EVERYTHING NEEDS TO BE IN BALANCE TO CREATE THE PERFECT STITCHES!
Open Sew Day - 11am - 4pm
Join certified educator Yvonne Menear as she will bring in samples and talk about different threads and techniques.
After the 1 hour presentation, you can work on your machine and have Yvonne troubleshoot any issues with the thread you have.
---
---
Live near 100 Mile House?
Have friends who live in the area.
PLEASE,
PASS THIS INFORMATION ON TO THEM.
Join Kevin & Carol on
Friday October 7th - 5 - 8pm
Saturday October 8th - 10am - 3pm

On Friday at 5:30pm & Saturday 10:30am we will be presenting a 1 hr trunk show showcasing
Cool Notions - Items that you can not live without
Threads - I did not know you could do that
Batting - Insider Information.
In addition, we will be bringing lots of fabric, notions, thread and batting to get you ready for winter.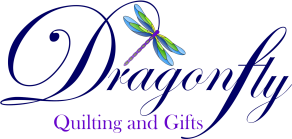 Honesty, quality and
good old fashioned
customer service!
WE ARE OPEN
Tuesday - Saturday- 10am -4pm
Closed all Statutory
Holidays


604 575 8660
dragonflyquilting@csm.ca