Sell your used machine with us - On the road - Tsawwassen & Chilliwack - Coffee Time this week!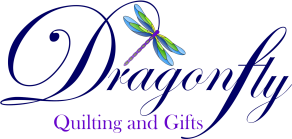 Honesty, quality and
good old fashioned
customer service!
WE ARE OPEN
Tuesday - Saturday- 10am -4pm
Closed all Statutory Holidays

604 575 8660
dragonflyquilting@csm.ca
Happy Sunday everyone
September is here, and we are so excited for this fall.
Last week, the mystery boxes were delivered.
Wow, Shawn & Raylene were personally responsible for the Quilting boxes and Yvonne, curated the Embroidery Boxes.
Great job ladies.
A special thank you to all my staff for being part of this incredible venture.
Show off your box on our facebook or Instagram page.
Not only the mystery boxes were worth up to 2x the value,
In every mystery box, there was a chance to receive a Gift Card worth the value purchased.
We want to know who the lucky people were?
Embroidey Box receipients - The loading of the images were delayed until the end of this week due to a last minute hicup.
An email will be sent out when they are ready. Sorry for this technical delay.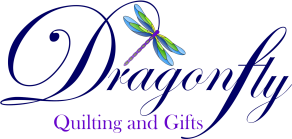 Tsawwassen - Saturday September 9th - 10- 4
Benediction Lutheran Church Hall
Fabric - As low as $10 Metre
Fat Quarters - $3 each
Kits - 50% Off
New Books - 40% Off
Yes, Kevin will have even more goodies and surprises at the show!
Plus, come and view Evelyn Travis Queen Quilt on display which has 5 Million embroidery stiches!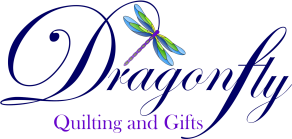 Do you live in
Hope

Chilliwack

Abbotsford
Dragonfly Quilting & Gifts will be coming to Yarrow Community Centre.
Wednesday September 13th - 10am - 4pm
1 Hour Presentation at 11am - Topic - Thread & Batting - What you do not know.
Fabrics as low as $10 metre

Fat Quarters - $3 each

Full Bolts of fabric - only $60 for 10yds

Plus LOTS of NOTIONS!
Plus, during the talk/trunk show, we will have Evelyn Travis Queen Quilt on display which has 5 Million embroidery stiches!
Register in advance
Receive a $25 Gift Card on the day of the event or for future purchases online or in store.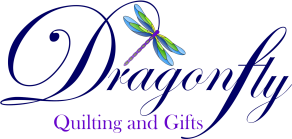 Did you miss Coffee Time last week!
Evelyn Travis was a huge inspiration to all of us.
Evelyn has been very generous, and has let Dragonfly Quilting & Gifts use her quilts for inspiration in the store and Pop Up Shops and events this fall.
We will show these three quilts again during Coffee Time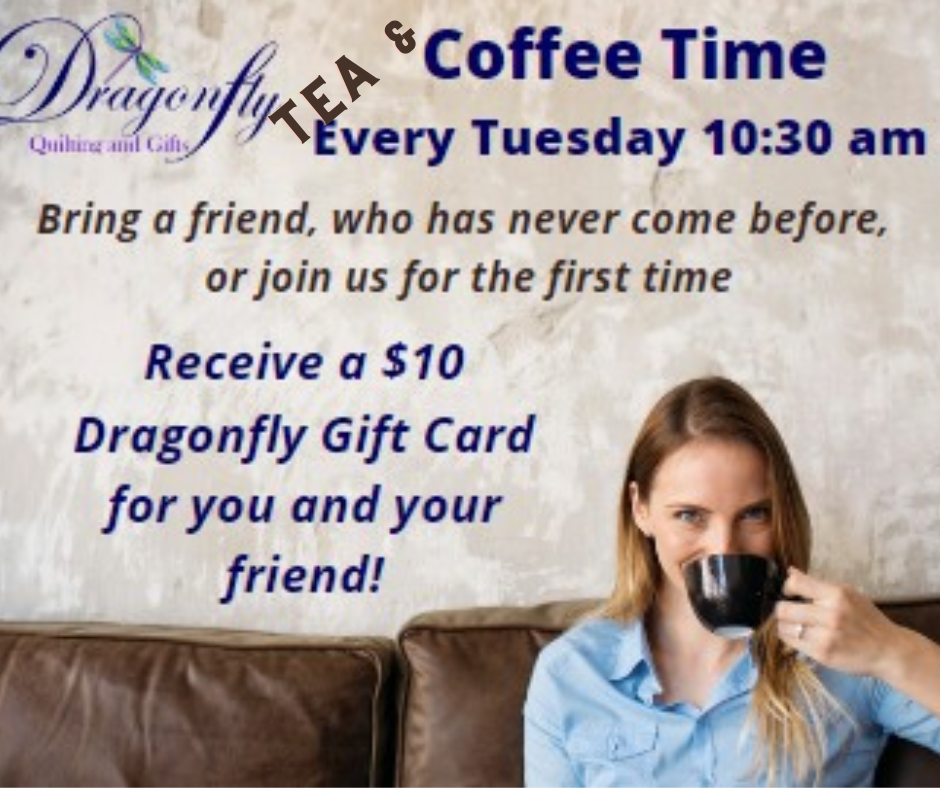 This week at Coffee Time
New In Stock Notions 15% Off
NEW BOOKS - 40% Off - Only availbe in store on Tuesday, while quantities last.
New 108" Widebacks 20% Off.
NEW Epic 3 by Husqvarna Viking Official Release Day

$500 will guarantee delivery of your machine for November 2023
Receive up to $10,000 on any qualified trade, even if your machine does not work!

Epic 3 has

​​​​​​​Camera
AI
420 x 420 Embroidery Hoop
Most technology based machine in the industry!
Available in 2 colours.
The New Epic 3

Official Epic 3 release date is Tuesday September 5th.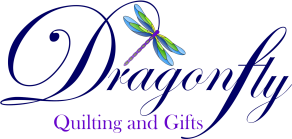 Hundreds of working sewing machines sit in closets, wishing they could be loved by someone.

Dragonfly Quilting & Gifts has created a FREE ONLINE PLATFORM to help you buy or sell a sewing, embroidery, serger or longarm machine?
We will connect you with the right customer to sell your machine.
Support you when you purchase a previously loved machine
Offer cleaning of your previously loved machine.
Plus, connect you with our education program, which supports all brands of machines.
How it works
Provide us with pictures, information and price for us to post your machine on our website.
When a consumer is interested, we will provide your contact information.
The sale will occur between you and the consumer.
To provide safety, you can meet in our store to make the final transaction.
For more information, email dragonflyquilting@csm.ca or call 604 575 8660
Dragonfly Quilting & Gifts is providing this platform as a courtesy service for our customers.
Sellers, please be honest. Treat the purchaser as you would like to be treated and let them be aware of any issues you know of.
Purchasers, please be aware that buying a used machine is a risk which provides no guarantee.
Once the money has been exchanged and the product delivered, the sale is final sale.
Interested is purchasing a new Husqvarna Viking or Singer
We can give you up to $10,000 for a qualified trade.
Even if the machine is broken!

For more information, email dragonflyquilting@csm.ca or call 604 575 8660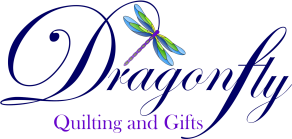 Honesty, quality and
good old fashioned
customer service!
WE ARE OPEN
Tuesday - Saturday- 10am -4pm
Closed all Statutory Holidays

604 575 8660
dragonflyquilting@csm.ca