Sale starts tomorrow - Scissor Sharpening in store - New beginner Classes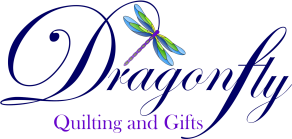 My wife and I are finally getting away next week in the trailer for some time off.
Rosie, our cute 5 year old, 5 pounder was listening to my conversation with my wife,
while we were talking about going camping.
My wife then looked at Rosie and asked her if she wants to come camping with us.
The ears flipped back and the feet started to move,
then ran to the front door and sat beside her leash.
While this conversation was going on, Morgan, our 1 year old dog, with a crazy personality
was zonked out not caring about anything but maybe a belly rub.
We love our furry family members!!!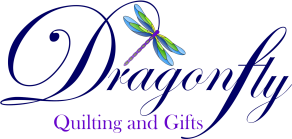 Attention Lions Gate Quilters Guild.
My offer is still available until June 30 to receive up to $2000 retail of fabric to be used towards your community quilts.
How it works:
Every active member who visits our store (no purchase necessary) Dragonfly Quilting & Gifts will donate $25 towards fabric, up to $2000
If 10 members come in before June 30th - receive $250 of fabric
If 50 members come in - $1,250.
In September, I have been invited to do a POP Up, at which time, i will present the fabric to your Guild.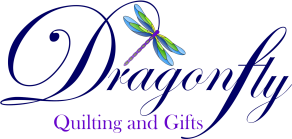 If you are new to our store, we have a tradition.
When the Cats Away, The Mice will Play!
Starting Friday June 23rd - Friday June 30th
We have converted our sewing machine dept, into a
"Pretend you are at the Lions Gate Quilt Show SALE!!!
Select - 1 metre cuts - Buy 5 - $60
Select - Half metre cuts - Buy 6 - $45
Fat Quarters - 5 for $20
All Panels - $10 each
$8 metre fabrics - Minimum 2 metre cuts!
Scrap Bags - Prices as marked!
All in stock notions - 20% Off
Lions Gate members if you are looking for a sign to get to Cloverdale this week.
Here it is!
Ladies, empty the trunk, call your friends (put your friends in the car, not the trunk) - The HOV lane is lane is ready!
Only 35 minutes!
Plus, everyone else is invited to join in the fun!!
Sale Starts now to Friday June 30th
All our Show Fabric Bins will be ready for you!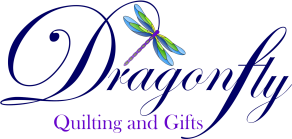 Select fabrics are only $8 metre, minimum 2 metre cut per item number.
Want 2.5 metres, no problem. It will still work out to $8 metre.
Full bolts are approx 9.1 metres.

At checkout, use coupon code
EIGHT
to receive discount.



Questions, give us a call 1 800 663 0226 or email dragonflyquilting@csm.ca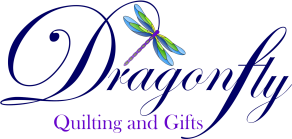 Thank you for your incredible support and trust,
Some people say you are crazy, but we totally get it.
Team Dragonfly has already begun the fun process of building hundreds of Mystery boxes.
Shipping August 28.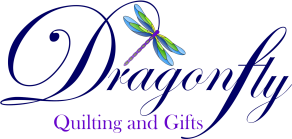 Stay tuned, we have been listening to you.
You told us what you want.
Launching Tuesday July 18th at Tea & Coffee Time!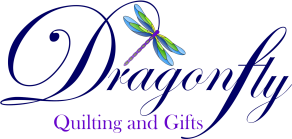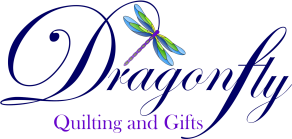 Tuesday July 11th - Noon - 4pm
Beginner Foundation Paper Piecing
Cost $20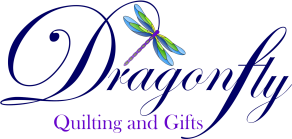 Beginner Quilting with Shawn & Raylene.
Cost $30
Calling all beginner quilters, or quilters who want to work on the basics.
First Class Thursday July 20th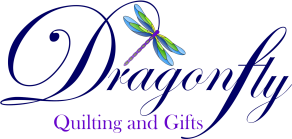 Mark your Calendars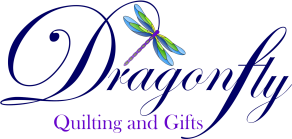 Honesty, quality and
good old fashioned
customer service!
WE ARE OPEN
Tuesday - Friday - 10am -4pm
Saturday - 9am - 4pm


604 575 8660
1 800 663 0226
dragonflyquilting@csm.ca