Skip Navigation
Website Accessibility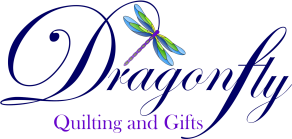 Honesty, quality and
good old fashioned
customer service!
WE ARE OPEN
Tuesday - Saturday- 10am -4pm
Closed all Statutory
Holidays


604 575 8660
dragonflyquilting@csm.ca
Mystery Boxes are 70% sold - Merritt Update - Row by Row SHOP HOP begins June 1 - Notion Commotion starts NOW!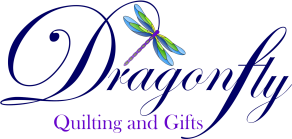 Honesty, quality and
good old fashioned
customer service!
WE ARE OPEN
Tuesday - Friday - 10am -4pm
Saturday - 9am - 4pm


604 575 8660
1 800 663 0226
dragonflyquilting@csm.ca
How to Row!
June 1st - August 31st, 2023
Visit participating quilt shops during the event. That's it! Find the list of 2023 Row by Row shops here: ShopFinder
What you get!
Every participating quilt shop is giving away a FREE PATTERN to make their shop's unique 9x36" row! Row by Row patterns are only available for free when you visit the shop in person, but kits can be purchased when you visit them virtually. Find the list of 2023 Row by Row shops here: ShopFinder
Make a quilt!
Create a "Row by Row Quilt" with 8 different rows from 8 different quilt shops! Your quilt will tell the story of your travels and the great quilt shops you found along the way. Find the list of 2023 Row by Row shops here: ShopFinder
Your quilt could WIN!
From July 1st - September 30th every Row by Row shop has one amazing prize to give out! To win, be the first person to bring in a completed Row by Row quilt using 8 different rows from 8 different 2023 participating quilt shops. To be "completed" it must be quilted, bound and labeled. You can win at any participating shop, but each shop only gets one winner! Find the list of 2023 Row by Row shops here: ShopFinder

Our talented team has put together threads, embroidery designs and products to help embellish our Row by Row experience. These items will go Live June 1
Check out our block
About our Design

Dragonfly Quilting & Gifts inspires our customers and opens up their creativity
Everyone thought we would have a Dragonfly block.
Our blocks, designed by Dale Quadros were inspired by the feelings of summer.
Being with your family & friends, at a lake, on a patio or hearing the ice cream truck coming down the street.
That moment when you least expect it, you see the dragonflies around you.
Your senses are alive!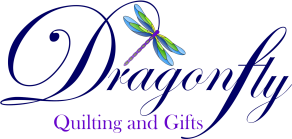 Mystery boxes are 70% sold.
We estimate, Mid June and we will be sold out.
Delivery of boxes will be August 28th
Free shipping anywhere in Canada on orders over $99
Embroidery Mystery Box - Why is the price more than the Quilting Box?
An Embroidery Box valued at $50 or $100 will not have a lot of product..
Remember Mystery Boxes are valued a twice their value.
Each Embroidery Box is Christmas based.
Yvonne Menear will surprise you with exclusive designs, plus thread, stabalizers and all the notions, tools and goodies which you will love.
Glide or Wonderfil Thread will be included in each box.
The value is definitly worth it!
Please note, if you do not like surprises, this box is NOT for you.
This would be a great gift for a friend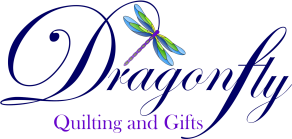 The trailer and truck are packed, and are ready for Merritt!
What is in the trailer?
Over 25 quilts, which will be part of the Trunk Show.
Over 50 different types of notions
40 bolts of 110" widebacks
Over 1000 metres of fabric in 1 metre, half metre and fat quarters
25 Rolls and bolts of batting to buy
White on White Fabric by the bolt.
Friday - Doors open 5pm - Talk is at 6pm - Pop Up is open until 9pm
Saturday - Doors open 10am - Talk is at 10:30am - Pop up is open until 4pm
Special Note - I anticipate the attendees on Friday will be amazed, and will tell their friends to come Saturday. I also anticipate, Friday attendees will come back on Saturday.
When you register online, before you arrive, all attendees will receive a $25 Gift card at the end of the show via email.
The talk will have a lot of information.
You are welcome to come back on Saturday to hear it all over again.
The talk is not scripted, so it will feel like a whole new talk.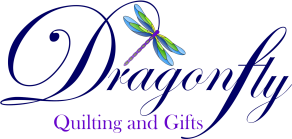 Supporting your local quilt show is good for communities.
Local and out of town stores support and travel to the shows.
Each store offers special promotions.
Dragonfly Quilting & Gifts LOVES Going to Shows
OUR SHOW PRICES, ARE ALWAYS LOWER THAN THE STORE.
Come join us at the following shows and get great prices
May 26th & 27th - Merritt Legion
June 9th & 10th - Nanaimo Quilters Guild
June 16th &17th - Lions Gate Quilt Guild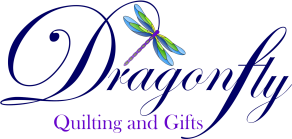 Can't make it to the shows?
The Original Notion Commotion is BACK!
20% Off select notions, online and in-store.
Starting today & everyday, until June 17th,
on facebook and Instagram
Dragonfly Quilting & Gifts will showcase
a cool notion
and why you need it in you sewing box.
Plus, receive 20% Off
FREE SHIPPING ON ALL ORDERS IN CANADA OVER $99
FREE SHIPPING ON ALL ORDERS IN CANADA OVER $99