Skip Navigation
Website Accessibility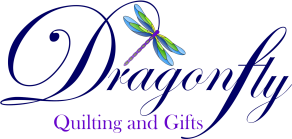 Honesty, quality and
good old fashioned
customer service!
WE ARE OPEN
Tuesday - Saturday- 10am -4pm
Closed all Statutory
Holidays


604 575 8660
dragonflyquilting@csm.ca
Kits - 50% Off - DITTO class revision - Cool new Notions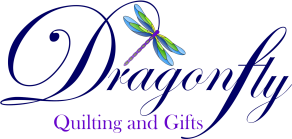 Honesty, quality and
good old fashioned
customer service!
WE ARE OPEN
Tuesday - Friday - 10am -4pm
Saturday - 9am - 4pm

604 575 8660
1 800 663 0226
dragonflyquilting@csm.ca

Hundreds of new customers are receiving this email for the very first time.
Thank you for meeting us at the shows or finding our store in the last few months.
This is a long email, with a lot of important information on classes and products.
Please sit down, have a cup of tea and enjoy the read.
Love what we are doing, please forward this email to your friends.
We support the community and the needs of quilters by providing opportunities for Quilt Guilds that earned $2000 worth of fabric, just by sewing with a minimum of 12 friends for 3 Days. It feels good to give back.
We will be donating $20,000 worth of fabric which will go to community quilts. Thank you!
We are sorry, we are no longer offering this opportunity.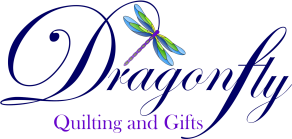 Interested in renting out our 1,250 square foot classroom?
Have a Sew Day with friends
Bring in a educator with friends
Hold a meeting with us.
Yes, you get 15% off all fabric, notions & thread for taking a class or renting out the classroom
Our talented group of educators and teachers who call Dragonfly Quilting & Gifts their home to share their skills to you.
Beginner Quilting
Embroidery
Paper Piecing
Bag Making
Our classes may copied by others, but it is the talent and years of knowledge which make our educators amazing. It is true, 10,000 hours of practise makes you a professional. Thank you educators.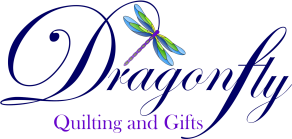 Every Tuesday at 10:30am we have Tea & Coffee Time.
Like minded people who share a conversation, with our educators, teachers and staff.
Thank you for the amazing journey we are taking together
Look forward to seeing you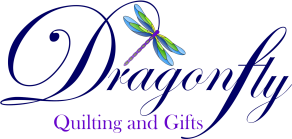 Kevin will be in Merritt Friday May 26 & Saturday May 27th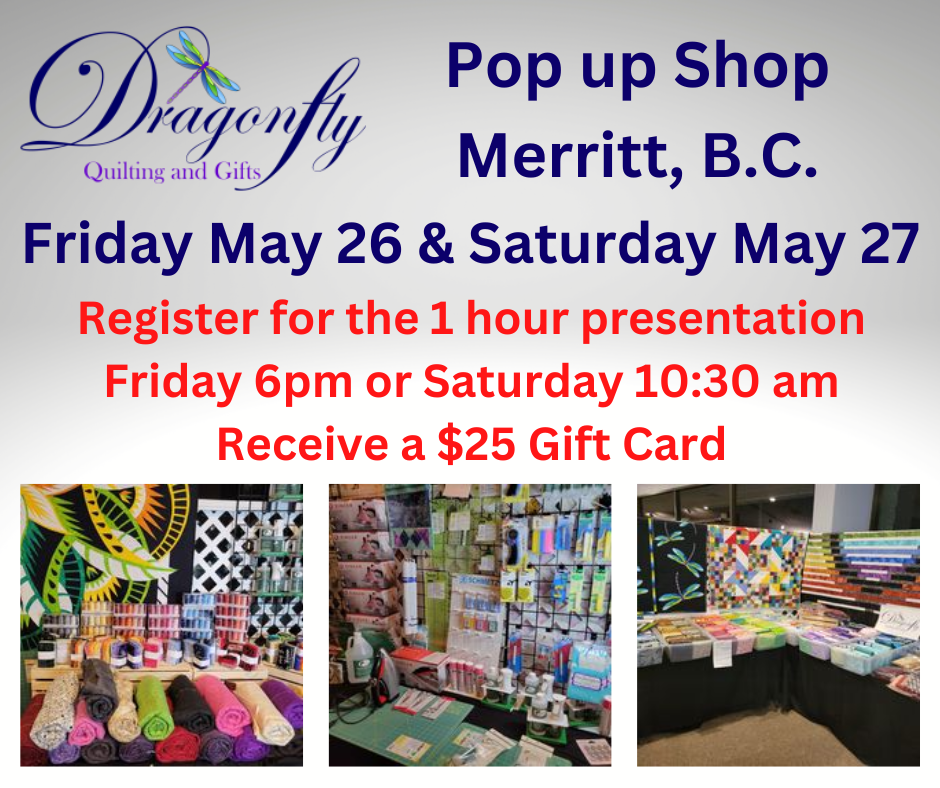 Merritt Legion
Cost - FREE
Everyone is welcome.
Register online and attend the show and receive a $25 Gift Card to be used online or in store towards your next purchase.
Friday 6:00pm and Saturday 10:30am
Kevin will talk about the following topics, plus a question and answer period.
Batting

Thread

Colour

Cool new notions
Plus will be bringing a special curated selection of fabric specifically cut for
"Temperature Quilts"
What is a temperature Quilt?
A temperature quilt is a quilt based on the daily temperature of where you live. For each day of the year you track the temperature and use a corresponding fabric color for each temperature range. You then piece your daily colors together for a quilt top based on temperature. It's really a very clever idea!
Google temperature quilts to get more temperature quilt inspiration.
Meet us in Merritt - Pick up Batting. SAVE $$$.
Kevin will be bringing a trailer full of batting, we suggest you order in advance.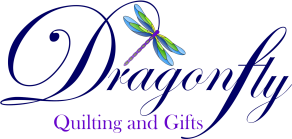 KITS 50% OFF
We have been wanting to offer this promotion for a while.
In December, due to a major rent increase, we had to shrink 11,000 squre feet into 5,000 squre feet.
These kits got buried, we have finally been able to get to them.
Perfect for any beginner or a fun project for a retreat or summer sewing.
Limited kits available - While supplies last.
Each kit includes a pattern, fabric for top and binding
Free shipping anywhere in Canada on orders over $99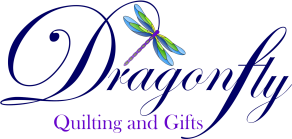 24 Seats were available - Only 8 seats remaining.
Need accomodation.
If you have a RV, you can stay in our parking lot.
Need a hotel
Search expedia and there are over 9 different hotels all within 15 mintures of our store
Hampton Inn, Best Western, Ramada, Days Inn, Sandman & Holiday Inn
At time of this email rooms were available from June1st - June 3rd
---
---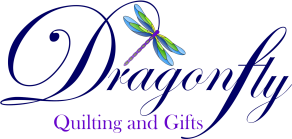 Would you like to make clothes that fit your body and not have to deal with a pattern?
You told us you want to sew clothes,
But you want support when you are ready.
You have lots of fabric at home which you would like to use to make pants or a blouse.
Dragonfly Quilting & Gifts has "tailored" a program for you.
Please note Dragonfly Quilting & Gifts has the rights as a Husqvarna Viking / Singer dealer to offer DITTO until DITTO becomes available to purchase by the consumer,
DITTO Rental Fees - $5 per 15 minute increments
This fee includes
Finding your pattern

Entering your measurements.

Projecting the pattern onto the fabric

Cutting out the pattern onto fabric.
Please note, all patterns cut MUST be cut on fabric,
Sorry, NO paper cutting will be allowed.

Need extra help, our staff will be there for you.
Please understand that if the staff are needed to spend time to guide you a fee of $5 per 15 minutes will be charged.
This charge will only apply if consumers are needing help for the basic use of the program which was taught during Orientation.

Our staff will help you for no charge
to calibrate DITTO

We will supply the cutting mat and rotary cutters.

Give you an opinion on your decisions, that is the fun part
Now lets start sewing
Check out this amazing review for DITTO.
My patterns actually fit me!!
As someone who has to combine 3 different sizes in order to get patterns that fit properly, the Ditto is a game changer! I've already saved so much time and fabric by projecting patterns made to my measurements. With many of the headaches of traditional patterns removed, I've got more opportunity to let my creativity run wild.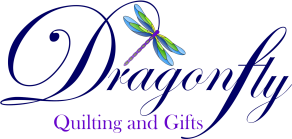 LAST CHANCE TO BUY A GREAT LIGHTS AT WHOLESALE PRICING!
PRICES STARTING AT $59.95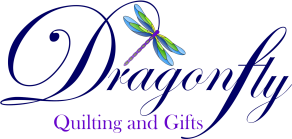 Wonder clips cost on avarage alost $1 each
NO MORE!
Regular $39.95
On Sale - Only $27.97- box of 50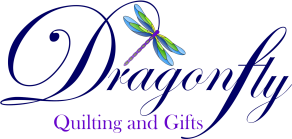 Mystery Box - 2.0 from Dragonfly Quilting & Gifts
Delivery August 28th
We estimate these boxes will be sold out Mid June
What is a Mystery Box - Our definition is a surprise which is delivered by a trusted source (Dragonfly Quilting & Gifts) which consists of first quality fabrics, thread and notions chosen by us. The recepient will only know that the project in the box is modern, traditional or batiks. No you can not choose, this is why it is a mystery.
Finally, the box is hand curated by Team Dragonfly Quilters who anticipate recepient who opens up the box, their heart will race with anticipation, palms will be sweaty and will have the biggest smile when they see what they just purchased or given to them by a friend.
Please note - If you do not like surprises, purchase this for a friend. It will make you feel good.
Boxes starting at $40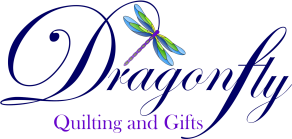 Honesty, quality and
good old fashioned
customer service!
WE ARE OPEN
Tuesday - Friday - 10am -4pm
Saturday - 9am - 4pm

604 575 8660
1 800 663 0226
dragonflyquilting@csm.ca