Skip Navigation
Website Accessibility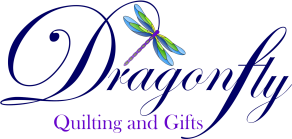 Honesty, quality and
good old fashioned
customer service!
WE ARE OPEN
Tuesday - Saturday- 10am -4pm
Closed all Statutory
Holidays


604 575 8660
dragonflyquilting@csm.ca
May Batting Sale Begins - Why take a class at Dragonfly Quilting & Gifts.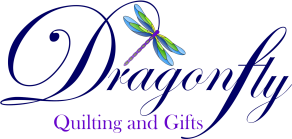 Honesty, quality and
good old fashioned
customer service!
WE ARE OPEN
Tuesday - Friday - 10am -4pm
Saturday - 9am - 4pm


604 575 8660
1 800 663 0226
dragonflyquilting@csm.ca

---
---
Mystery boxes are being sent out today
WE ARE SO EXCITED FOR YOU TO MEET THEM!
Join us Tuesday May 2nd at coffee time to open up
"YOUR MYSTERY BOX"
Stay tuned, March 11 for the unveiling of our next round of Mystery boxes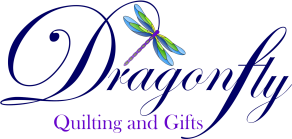 PRE-ORDER - DELIVERY WEDNESDAY MAY 24TH
Professional longarmers save more.
PRICE SO LOW, I CAN NOT ADVERTISE.
EMAIL dragonflyquilting@csm.ca or call 1 800 663 0226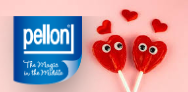 Why we have loved Pellon 80/20 batting for the last 4 years.
Consistent quality - Never thick & thin.
Ultra Clean - No cotton hulls or slubs.
Soft to the touch.
*Free shipping anywhere in Canada on orders over $99
Save 20% buy the Bolt - Only 9.1 metre bolt - Easy to store
Why buy by the bolt?
Easy to fit under your bed or in the closet.
Never run out when you need it.
Save money - 20% off
Free shipping anywhere in Canada on orders over $99
Will you be attending the following shows?
Merritt May 26 & 27 or Nanaimo June 9th & 10th
We will bring the batting to you.
96" or 120" rolls or 10 yd bolts
Free Shipping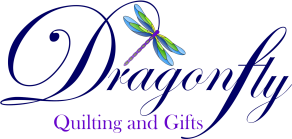 Need a new ironing board / Crafting Station.
This is a perfect complement to any crafting room.
Easy to use and very durable. It makes sense.
Pressing Surface 20" x 54
Height 30" to 38"
7 Different Height Adjustments
Heavy duty construction with non skid feet.
Unique 2-in-1 design converts from an ironing board to a cutting table
Table height to extend your sewing space.
Drawer to hold your supplies
Removable iron tray for right or left handed.
Premium non-stick, scorch resistant cover with printed grid •
The multi-purpose easy measure grid is ideal for measuring and ironing precise seams
Due to the size of the Iron & Crafting station we are unable to ship this product.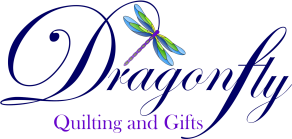 Saturday May 6 - QCR Class with Dale Quadros
Only 6 seats remaining.
All you need is this ruler
16 different project in this beautiful book.
Plus the book features
How to" picture tutorial at the beginning of the book
Offers a fun and unique approach to sewing curves
Perfect for quilters of all skill levels to successfully sew curves
Beautiful quilting pictures throughout the book
Quilting examples are also included at the end of the book
All you need is the QCR mini ruler and the Wonderful Curves pattern book.
join Dale Quadros who will guide you through the Wonderul Curves pattern book utilizing tips and tricks.

Easy and fun for all skill levels.
Bring your machine to class along with a rotary cutter, mat and fabric.
We can help on the day or pick your colours prior to class.
What quilt would you like to make?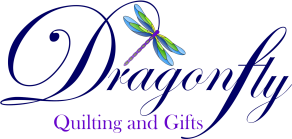 Only 14 seats remaining
Jacqueline is coming to Vancouver, B.C Canada
June 1, 2nd & 3rd, 2023
3 Days only $399

We are thrilled to welcome Jacqueline de Jonge from the Netherlands to share her love of color, movement, and teaching. Jacqueline offers a unique approach to paper piecing gorgeous quilts. She will offer a choice of several of her incredible designs to make in class.
Choose from Beautiful Day, Four Seasons Table Runner Kits will be available for each.
Some paper piecing experience is recommended.
Lunch, snacks and drinks will be provided for the class.
Dates - June 1, 2 & 3rd (10am-5pm)
Location - Dragonfly Store
Fees - $399 + kit (Pattern & Fabric)
NEW PRICE!
Only $399 per person
Reserve your space.

Only 14 seats available
Sorry no cancellations or refunds.
A new student can replace you if necessary
What kit would you like to make with Jacqueline
Beautiful Day
Finished size: 61" x 59"
Foundation papers available: Yes Technique: paper piecing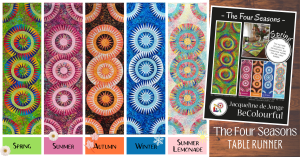 Four Seasons Table available as a kit in 5 different colours.
Spring, Summer, Autumn, Winter & Summer Lemonade
Level of difficulty: Finished size: 20" x 60.5" | Foundation papers available: Yes | Technique: paper piecing.

Started the following patterns and already have the kit.
Please join us
Purple sunrise

Wish upon a star

Enchanting Stars

Allegra

Happiness 2.0

Festival
Students must have the basic knowledge of paper piecing to participate.
See you soon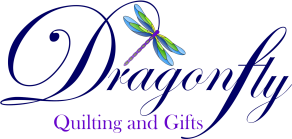 Taking a class with Julie is a treat.
Julie's calm and positive attitude makes taking a class with Julie a dream.
Join Julie the Third Saturday of every month get your confidence to grow.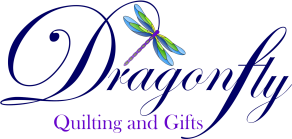 Cost - $20
Thursday May 25th Class
- focus on circular stitching so if you have circular attachment bring it with you, but you will be shown how to stitch circles with a thumbtack
This class is for any standard sewing machine to help you learn how to get the ultimate use of the machine.
This is a techniques based class.
We are not making 'projects' but rather learning all the different features and applications of the machine.
We will be incorporating both quilting and decorative stitching using a variety of threads, needles, and feet.

All skill levels are welcome to attend.
We will incorporate basic cutting and stitching skills as it relates to quilting and then add the decorative stitches and embellishments.

Sewing techniques like adding embellishments, inserting zippers, and transferring design patterns to your fabric will be discussed.

Each club class will focus on a different topic.
Our sample sizes we make in class will be no larger than a placemat (12 x 18 inches).

Each class will have a PowerPoint demonstration on why you use a specific foot, accessory or function on your machine.
Detailed written handouts will be available also.
Then stay and sew to master your machine.

Perfect for all levels of sewers and quilters.
---
---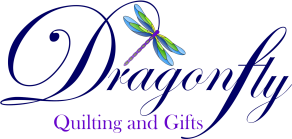 Honesty, quality and
good old fashioned
customer service!
WE ARE OPEN
Tuesday - Friday - 10am -4pm
Saturday - 9am - 4pm

604 575 8660
1 800 663 0226
dragonflyquilting@csm.ca