Skip Navigation
Website Accessibility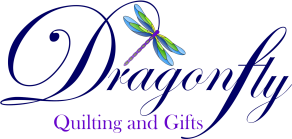 Honesty, quality and
good old fashioned
customer service!
WE ARE OPEN
Tuesday - Saturday- 10am -4pm
Closed all Statutory
Holidays


604 575 8660
dragonflyquilting@csm.ca
Notion Commotion - 20% Off, New Notions online or In-Store - "Oh Kevin" $10 Gift Card Promo is back at the Abbotsford Quilt Guild Show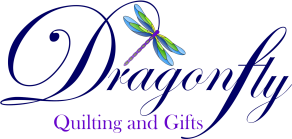 Honesty, quality and
good old fashioned
customer service!
WE ARE OPEN
Tuesday - Friday - 10am -4pm
Saturday - 9am - 4pm

604 575 8660
1 800 663 0226
dragonflyquilting@csm.ca
---
---
Abbotsford Quilt Show hours
Abbotsford Pentecostal Assembly Church
3145 Gladwin Rd, Abbotsford, BC
Do you know what this means!
My wonderful staff loves my energy and ideas.
Sometimes these ideas turn into an "oh Kevin" and the work begins to clean up the mess.
Other times wow "oh Kevin"
and my favourite, the voice lowers to a growl "oh Kevin"
Regardless, "oh Kevin" will live on forever!
You will always get a $10 Gift Card when attending Pop up or shows!
Last weekend in Oliver we used the "oh Kevin" slogan to promote the store.
Some customers had a two hour trip to get to the show, and they had time to practice the best "oh Kevin"
Yes Noreen, or was it Marilyn Monroe, you were the winner. I blushed!
Today there will be many new customers who connected to Dragonfly Quilting & Gifts email for the first time.
Thank you for a great show Double "O" Quilters Guild in Oliver.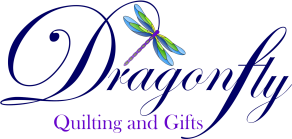 ABBOTSFORD QUILT SHOW BEGINS
any customer who drops by the Dragonfly Quilting & Gifts booth in Abbotsford and says
will receive a $10 Gift Card towards your next purchase to be used online or in store
Check out what Dragonfly Quilting & Gifts will be offering!
Deals are always better at theShow
Buy - 1 metre cuts
5 for $60 or 10 for $100
That is ONLY $10 metre!
Over 1000 fabrics to choose from.
Every $50 you spend on fabric or widebacks
receive 30% off 1 notion.
Buy $100 fabric - get 2 notions 30% Off
And Sew on
110" Cotton or Flannel Widebacks - $60 each
This is the final week which the widebacks will be available.
More details coming this weekend.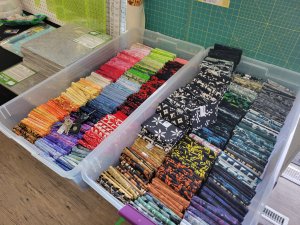 Fat Quarters - Priced as low as $2.50 each
Here are the scrap bags - Price works out to approx $6 metre.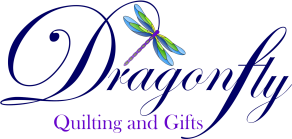 BEFORE OR AFTER YOU VISIT THE ABBOTSFORD QUILT SHOW.
VISIT THE STORE
ONLY 45 MINUTES FROM ABBOTSFORD.
20% OFF - 200 SELECT NOTIONS
FABRIC AS LOW AS $12 METRE
AS LOW AS $12 METRE - IN STORE ONLY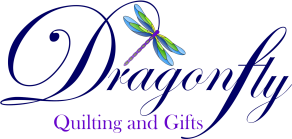 20% OFF - 200 NOTIONS
Online & In-store
Thursday April 20 - Monday May 1
200 TOP SELLING & NEW NOTIONS YOU NEED.
PLUS ONLINE CUSTOMER WHO PLACE ORDERS
*Type "oh Kevin" in the notes and receive a $10 Gift Card to be used for any future orders.
*Only one - $10 gift card per customer
PLUS, FREE SHIPPING ANYWHERE IN CANADA ON ORDERS OVER $99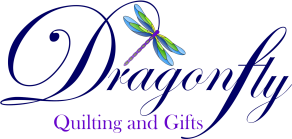 IN STOCK,
yes these will be available at the abbotsford show,
while quantities last
DZ947 - Dritz Magnified LED Seam / Stitch Ripper, Bright LED Light (3X Magnification), Batteries Included
Dritz® Magnified LED Seam Ripper is enhanced with a bright LED bulb and repositionable magnifier for easier stitch removal. Magnifier can be removed if not needed.
Sharp, small blade seam ripper with clear, protective cover
Soft, slip resistant finger grips on handle and lanyard hole at base of handle for inserting cording or string
Removable/adjustable magnifier with 3X magnification
Bright, white LED provides many hours of use
Contains three AG13, 1.5V alkaline button cell batteries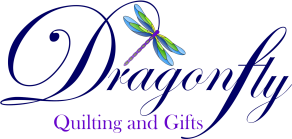 This little cutie combines modern LED lighting,
an ultra-comfortable,
ergonomical hand feel,
and simple practicality into a playful beetle-shaped needle threader!
It provides great light into the eye of the needle, making threading simply easy.

The LED light comes on just when you need it to and turns off once you tuck it away.

Includes a well located thread cutter which helps cut the thread at once without the need of grabbing a pair of scissors.

Designed to protect the threading wire when it's not in use.

It also includes a lanyard slot just in case you want to keep the beetle on a leash.

The battery will last a lifetime if used only when threading needles.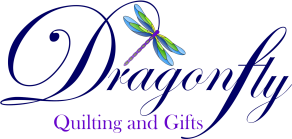 DZ270 - Hummingbird Needle Threader by Dritz
An indispensable, multi-feature sewing tool that is used to thread hand sewing needles quickly and easily!
Easy-to-hold; needle threader has indented profile for finger placement and gripping.
Beak swings upward to expose wire, and then swings downward to protect for storage.
Small lanyard hole in top of wing can be used for inserting cord or string.
Suitable for most hand sewing needles with the exception of beading needles.
Decorative hummingbird shape.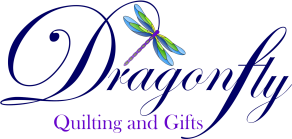 Use personal photos or artwork to give your quilts an extra sparkle. We tested a few different kinds of printable fabric and this was by far our favorite because of its ability to capture the strong color in our images. It also peeled off its paper backing very smoothly and easily. To use, simply print directly onto the fabric sheets and incorporate them into your blocks. Use with a color inkjet printer.
Laundering: Do not use detergent. Printed sheets can be washed by hand or machine in cold water if colorfast treatment was done. If machine washing, use gentle cycle, remove promptly, and lay flat to dry.
Contains 3, 8 1/2" x 11" sheets, white.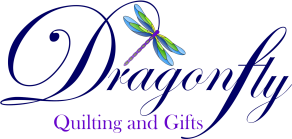 CL625 - Dome Threaded Needle Case by Clover
A novel threaded needle case in which thread is wound in a reel. Up to 10 threaded needles can be neatly stored away.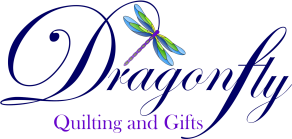 611100 - PRYM Needle Grabbers, Rubber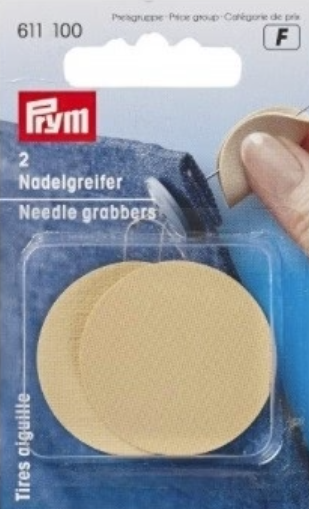 Small round plates made of rubber for slip free grabbing of hand sewing needles
Grabbers provide protection for the fingers when sewing sturdy materials
The pack contains 2 units
The rubber pads help to grip the needle securely when guiding through thick materials (e.g. leather, denim).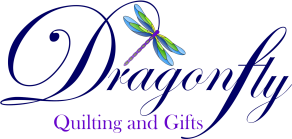 This self-cling tape from The Gypsy Quilter is versatile and fuss-free -
it sticks to itself and nothing else!
Use it to wrap up your thread spools, embroidery hoops or anything else that needs to be secured.
The Terrific Tape from The Gypsy Quilter will never leave residue behind!
Available in 1/2" & 1 " rolls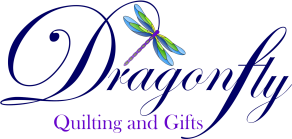 The compact size of these tools allows you to get into those hard to reach spaces on your sewing machine and other locations. The grooved handles make them easy to hold and use. Set includes one Philips and one Flat screwdriver. Made of: Plastic and Metal Color: Varies Size: Approximately 1-5/8in Includes: 1 Phillips and 1 Flat screwdriver.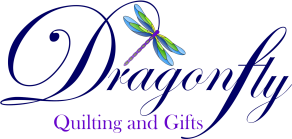 A MUST FOR EVERY HOUSEHOLD:
This incredible Giant 18 x 12 non-stick ironing and craft sheet can be used for various purposes.
1. Big enough for any ironing or craft project.
Nothing sticks to it ... paints, varnishes and glues just peel off.

2. Perfect to do Free-motion Sewing & Quilting projects.
Just tape the Bo-Nash 18 x 12 Non-Stick Ironing and Craft Sheet on the machine's surface,
cut a small hole for the machine needles to move up and down,
change the regular foot to darning foot,
then low down the feed dog and start doing your Free-motion sewing or quilting projects.
You will feel some fairies holding the fabric for you and you can move the fabric around easily.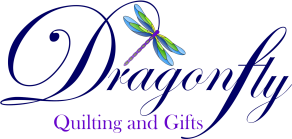 20300 Bo-Nash Iron Shoe Teflon
Let Ironslide Iron Shoe make your life easier. The Ironslide Iron Shoe fits easily over the base of your iron.
• Made of PTFE A space-age material that is non-stick.
• Nothing Sticks Starch and fusibles wipe off.
• Nothing Burns or Scorches
Iron from

cotton to silk

denim to lace

without waiting for iron to cool.

Iron over sequins, puff paint, glitter, motifs without damage.
• No shine Eliminate the need for a press cloth.
Use it next to your sewing machine

press • seams • darts • pleats • creases.

Helps give your sewing that professional look.

No need for a press cloth.