Mothers Day Wish List Continues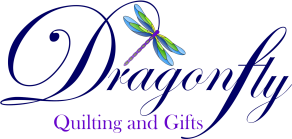 Honesty, quality and
good old fashioned
customer service!
WE ARE OPEN
Tuesday - Friday - 10am -4pm


Saturday - 9am - 4pm





604 575 8660
1 800 663 0226


dragonflyquilting@csm.ca
---
---
We want to introduce you to DITTO.
"MAKE SEWING FUN AGAIN"
Plus all participants will receive a
$50 Gift Card
to be used for the future purchase of DITTO
or put towards a Husqvarna Viking Sewing, Embroidery machine or serger.
Mark your calendars
Saturday April 1 - 10:30am & 12:30pm
Tuesday April 4 - 10:30am
Where - In Store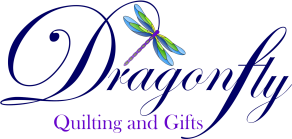 100% COTTON WIDEBACK SALE
Why are we doing another wideback sale?
It was not planned,
but we did not want to miss out on this opportunity.
Our major Canadian wideback supplier is going through a positive change and this will be my last chance to get the fabrics at this incredible price.
With show season in full swing, we want to make sure you get what you need.
Charity Quilts
Quilt Guilds
PLUS - Purchase a full bolt approx 12 - 15 metres receive 40% off!
NEW
100% COTTON WIDEBACKS
30% OFF
WITH A MINIMUM 2.8 METRE PURCHASE
Online & in Store
All new designs, First time in store! Canadian company.
Last chance at prices this low!
Great colours that work with all fabric companies.
Sale ends End April or while quantities last.
40% Off - Purchase a minimum of 12 metres - Call store to order.
Less than $8 metre, based on 45" width.
110" Flannel Widebacks Just added 9 new colours.
Great colours that work with all fabric companies.
Sale ends End April or while quantities last.
40% Off - Purchase a minimum of 12 metres - Call store to order.
Less than $8 metre, based on 45" width.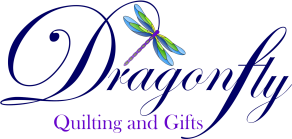 HUSQ-2255 - INSPIRA MINI VACUUM ATTACHMENT SET
Easily clean your sewing machine, embroidery machine, serger, or long arm!e
This eight-piece, micro vacuum attachmnt kit converts most vacuums, with a hose, into a micro vacuum.
Clean those hard-to-reach places.
Easily remove lint and crumbs from tiny crevices in sewing machines, keyboards, automobiles, and more.
Keep your equipment dust-free to prevent it from malfunctioning.
Each kit includes a connector,
adapter,

35-inch hose,
straight extension,
curved extension,
crevice tool,
round brush and oval brush
This Vacuum Attachment Kit accomodates a 28 mm or 32 mm vaccuum hose.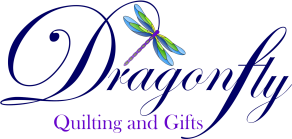 Mothers Day Quilting Mystery Box.
Limited Quantities available.
Available from $25 - $500
Shipping May 1,2023
Looking for a Dragonfly Quilting & Gifts Mystery Surprise?
We listen to what our customers are looking for.
Each box is project based with cool stuff to finish the project.
Projects are created to Advanced Beginner.
Each box is worth 2-3 times its value,
Plus special coupon codes, exclusive for Mystery Box customer,
Up to 40% off select notions & Thread
Available in $25, $75, $125, $175 ,$250 & $500 increments.
What Mystery Box would you like to have?
Limited quantities available.
---
---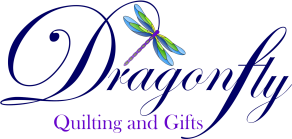 Singer Elite ME457 – Mechanical Heavy Duty Machine.
Add the extension table for only $99.
SKU250066796
Regular Price $459
On sale only - $299
Add the extension table for only $99.
Looking for a reliable classroom machine?
New sewer in your family?
Graduation present?
Mothers Day?
Mechanically Ingenious, User-Friendly Sewing.
Dragonfly Quilting & Gifts will only sell a product we believe in.
We have been looking for a quality product to compete with other entry level machines.
Last week we were talking to our sewing machine support tecnicians and asked them a question.
What machine do see the least of getting repaired?
We were shocked with the answer
New Singer Elite ME457 mechanical machine, they answered
#1 reason - Full Metal body.
Why is this so important?
Machines create a lot of vibration.
Having a full metal frame holds the components securely.
Plus having no plastic parts make them last longer.
Plus check out all the features of the $299 sewing machine
110 stitch applications allow you to create projects just as intended, moving them along with grace.
Increased speed & piercing power for ultimate performance
32 Stitches - basic, stretch & decorative
Needle Threader to save time and get sewing faster
1-Step Buttonhole for buttonholes in four easy steps
Adjustable Stitch Length & Width for complete control
INCLUDED ACCESSORIES
All-Purpose Foot, Zipper Foot, Buttonhole Foot, Blind Hem Foot, Satin Stitch Foot, 4 Bobbins (SINGER® Class 15 transparent), Large Spool Holder, Small Spool Holder, Spool Pin Felt, Auxiliary Spool Pin, L-Screwdriver, Brush / Seam Ripper, Pack of Needles.
SINGER ELITE - ME457
Regular Price $459
Add the extension table for only $99.
Check out the review
bought this machine a month ago and I'm loving it. I am quite new to sewing and I find the machine and the manual easy to figure out and learn with. My mom, who is an experienced sewist, was quite impressed with it as well.
---
---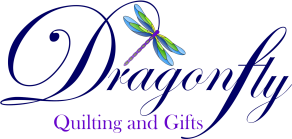 It is Show Season
Come see Dragonfly Quilting & Gifts at the following events.
Did you know that "Our Shows" have better pricing than In-store or On-Line
Grab your friends and make an excursion and be part of an awesome community.
Harrison Hot Springs

- March 31 - April 2 - Closed Group
Squamish Quilt Guild - Wednesday April 4 - All welcome after 7pm

Maple Ridge

- April 11 - Ridge Meadows Quilt Guild - Evening presentation.
North Vancouver - April 20 - Lions Gate Quilters Guild - Evening Presentation.

Abbotsford

Quilt Show - April 21 & 22 - All welcome

Langley

- Fraser Valley Quilt Show - May 12 & 13 - All Welcome

Merritt

- May 26 & 27 - POP UP & information event - Register online receive $25 Gift Card - All Welcome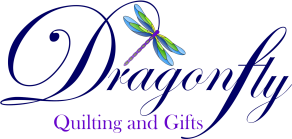 New Feature on Dragonfly Quilting Website?
Want to buy a machine?
Full Bolt of fabric?
Want to defer you purchase with NO INTEREST orNO PENALTIES?
Simply click on AfterPay tour online purchase and receive up to 4 equal payments.
Very simple, plus if you pay with 4 equal payments, no extra interest to you?
An App will ensure you do not miss the payment.
---
---



Honesty, quality and
good old fashioned
customer service!
WE ARE OPEN
Tuesday - Friday - 10am -4pm


Saturday - 9am - 4pm





604 575 8660
1 800 663 0226


dragonflyquilting@csm.ca