Skip Navigation
Website Accessibility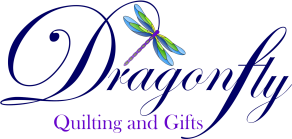 Honesty, quality and
good old fashioned
customer service!
WE ARE OPEN
Tuesday - Saturday- 10am -4pm
Closed all Statutory
Holidays


604 575 8660
dragonflyquilting@csm.ca
25% OFF ALL FABRIC - Calling all SEWERS - New Classes / Retreat Centre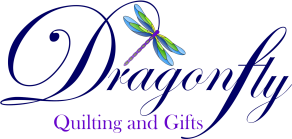 Honesty, quality and
good old fashion customer service!
WE ARE OPEN
Tuesday - Friday - 10am -4pm
Saturday - 9am - 4pm

604 575 8660
1 800 663 0226
dragonflyquilting@csm.ca
$7.50 metre
25% Off All Regular Price Fabric
In-store and online
Online use coupon code
Sale ends Saturday March 25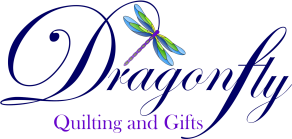 Dragonfly Quilting & Gifts is starting to have an identity crisis.
Quilt Store or a Sewing Store?
A name is given to us when we are born, sometimes it is a perfect fit for us, other times, we wonder what were our parents thinking.
Dragonfly Quilting,
Sewing,
Threads,
Notions,
Retreat centre,
Classroom,
Community Centre ,
Therapy lounge & Gifts is who we are but, Dragonfly Quilting & Gifts is our name.
Thank you for being part of our amazing community.
Thank you to all the staff & educators that make Dragonfly a place to call home.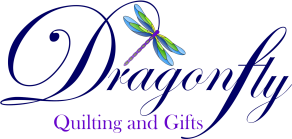 CALLING ALL SEWERS
"Bring back Sewing"
Mark your calendars
Saturday April 1 - 10:30am & 12:30pm
Tuesday April 4 - 10:30am
Where - In Store
*Receive a $50 Gift Card
No more paper patterns,
save all your desings with DITTO
Sewing of clothes has declined over the last 10 years due to
Cost & availability of fashion fabric.
patterns do not fit properly to your body.
cheaper to buy from a retail store.
DITTO has changed this
Patterns that fit to your exact body type.
Customize your DITTO pattern.
10 minute set up.
Fast calibration
Will fit in any room
Plus sewing your own clothes
Create your own style for less
Clothes that look good, will give you confidence.
customize your clothes with embroidery or designer stitches.
Dragonfly Quilting & Gifts will be offering
Support to design, cut and sew your project.
In store classes to learn how to use your sewing machine, no matter what brand you own.
New selection of fashion fabrics in our NEW sewing dept.
*$50 Gift Card
to be used for the future purchase of DITTO
or put towards a Husqvarna Viking Sewing, Embroidery machine or serger.
Saturday April 1 - 10:30am & 12:30pm
Tuesday April 4 - 10:30am
Where - In Store
*Receive a $50 Gift Card
SPECIAL NOTE - DITTO is a subsciption program which cost aprox. $150cdn year(best value) or purchase pattern.
Due to Canadian marketing laws, DITTO has been delayed to sell in Canada for approx 1 year.
GREAT NEWS - Authorized SVP Canadian dealers who sell Husqvavrna Viking & Singer products are able to offer IN STORE classes to promote DITTO.
Dragonfly Quilting & Gifts is offering an incentive gift card program which can be used towards the purchase of DITTO or Husqvarna Viking, or Singer machines when it becomes available in Canada. See store for details.
---
---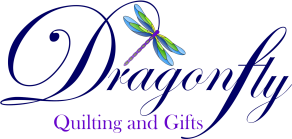 CLASSES, CLASSES, CLASSES,
Saturday March 25
Tucker Uni- Sophomore Year - Rapid Fire Hunter Star with Julie Faulkner.
Looking for a beginner sewing class? This will work for you.
Saturday March 25
---
---
Next class Saturday April 15 - Max 12 students
---
---
Computer Skills for Home Sewers (max 12) with Yvonne Menear
As home sewers we know our sewing machines, but we can be intimidated by the computer. If you are not sure how to navigate the internet, download designs to your computer, know how to save designs, and know where to find them when you need them, then this class is for you!
April 15th Class Sold Out, Next Class May 5 - 5 spaces available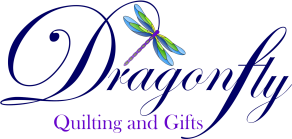 DRAGONFLY RETREAT CENTRE
*Receive up to $2000 retail of fabric for your community quilts.
Building a community is what Dragonfly Quilters & Gift is all about.
Have you booked your retreat?
$100 for 1-12
$200 for 13-24
OUT OF TOWN - Receive $750 of fabric for community quilts.
How can I do this?
Book a minimum of 12 sewers for the day.
Out of town consists of Chilliwack west, Squamish north, Sunshine Coast and Vancouver Island.
Local groups must book a minimum 3 days, minimum 12 sewers in 2023
More info call 1 800 663 0226 or email dragonflyquilting@csm.ca
---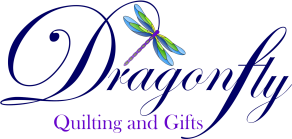 Honesty, quality and
good old fashioned
customer service!
WE ARE OPEN
Tuesday - Friday - 10am -4pm
Saturday - 9am - 4pm

604 575 8660
1 800 663 0226
dragonflyquilting@csm.ca