Skip Navigation
Website Accessibility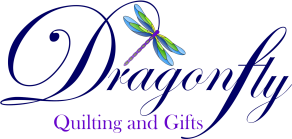 Honesty, quality and
good old fashioned
customer service!
WE ARE OPEN
Tuesday - Saturday- 10am -4pm
Closed all Statutory
Holidays


604 575 8660
dragonflyquilting@csm.ca
Parksville - Are you ready for the Pop Up Monday March 20 - International Quilting Day 25% Off all fabric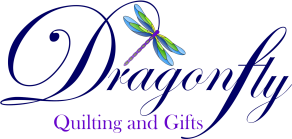 Honesty, quality and
good old fashioned customer service!
WE ARE OPEN
Tuesday - Friday - 10am -4pm
Saturday - 9am - 4pm

604 575 8660
1 800 663 0226
dragonflyquilting@csm.ca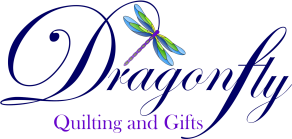 Dragonfly Quilting & Gifts POP UP - ONE DAY ONLY
Parksville Quilt House Guild
Monday March 20
Time 12:30 - 7
Note - From 3-6 the church will be closed but Kevin will be outside with the trailer and batting.
Knox United Church
345 Pym Street
Parksville, BC
What is at the POP UP
Over a 1,000 - 1 metre cuts priced as low as $10 metre
15 bolts of 110" widebacks - 30% Off - Minimum 3yd cut
Amazing selection of Notions - Up to 30% Off - See details at POP UP
Batting by the roll.
Polar Fleece - $1.50 a metre (Minimum 13.7 metre bolt)
63" Polyester batting - 55 metre roll - Only $100 a roll
Note - There is a $15 delivery charge for each roll of batting
Thanks for your understanding.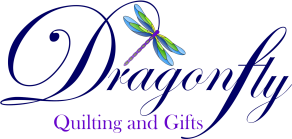 To celebrate International Quilting Day
25% Off Regular Price Fabric
In-store and online
Online use coupon code quilt2023 at checkout
Every fabric in store is on sale 25% off
Celebrate your day quilters.
What is International Quilt Day
In 1989, the Kentucky Heritage Quilt Society organized a "Quilters' Day Out" on the third Saturday of March to celebrate the rich tradition of quiltmaking in Kentucky. In 1991, National Quilting Association officers were so enthused with the concept and success of "Quilters' Day Out" that they voted to take it to a national level.
The first National Quilting Day was observed in 1992 and since then it has grown into a global celebration for all quiltmakers and quilt lovers. Helen Storbeck, one of the founders of National Quilting Day, wrote in The Quilting Quarterly, "Groups of quilters were encouraged to hold special events, publishers and shop owners were invited to sponsor promotions especially for quilters and it quickly became a grassroots endeavor with quilters in every part of the country participating. In the first year of National Quilting Day, quilters in other countries asked to participate. They were welcomed with open arms.
As our feelings of a community network has evolved to include a world community, it is only appropriate that quilters and quilt lovers everywhere united to give recognition to the special art form."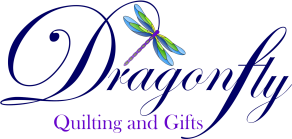 Due to circumstances beyond Acorn control, the launch into the USA was delayed.
Canada had to wait too.
Finally, we have a delivery date
March 30.
Due to circumstances beyond Acorn control, the launch into the USA was delayed.
Canada had to wait too.
FREE SHIPPING ANYWHERE IN CANADA ON ORDERS OVER $99
Simply press the on/off button for continuous spray.
With its ability to distribute Easy Press Fabric Treatment evenly, the lightweight and easy-to-hold sprayer eliminates the need for constant squeezing, giving arthritic hands a much needed break.
The sprayer is rechargeable using a USB outlet, making it a convenient option for on-the-go use.
The Easy Press Fabric Treatment renews fabric after pre-washing and drying, improving accuracy when cutting and sewing while adding volume and inhibiting fraying. Regular use after each wash helps resist stains, making it a great alternative to starch or starch alternatives.
Fill the sprayer with water and it can also be used for alternate purposes such as blocking crochet and knitting projects, misting plants, or keeping cool in warmer months.
---
---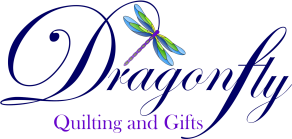 Mark your calendars
Saturday April 1 - 10:30am & 12:30pm
Tuesday April 4 - 10:30am
Where - In Store
We want to introduce you to DITTO.
Last week our sewing machine team was trained on Ditto,
We were not convinced this was the right product for us.
As we were driving home from training,
we could not stop talking about how DITTO will
"Bring back Sewing"
Come join us to show how DITTO is going to make
"SEWING FUN AGAIN"
Plus all participants will receive a
$50 Gift Card
to be used for the future purchase of DITTO
or put towards a Husqvarna Viking Sewing, Embroidery machine or serger.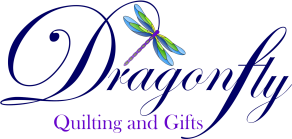 Honesty, quality and
good old fashion customer service!
WE ARE OPEN
Tuesday - Friday - 10am -4pm
Saturday - 9am - 4pm

604 575 8660
1 800 663 0226
dragonflyquilting@csm.ca