Skip Navigation
Website Accessibility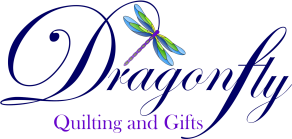 Honesty, quality and
good old fashioned
customer service!
WE ARE OPEN
Tuesday - Saturday- 10am -4pm
Closed all Statutory
Holidays


604 575 8660
dragonflyquilting@csm.ca
30% OFF 110" flannel widebacks - ISLAND BATTING SALE - NEW CLASSES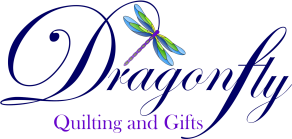 DO YOU NEED BATTING?
DO YOU LIVE ON VANCOUVER ISLAND?
Pellon 80% Cotton / 20% Poly - 96" wide - 30yds
Regular Price - $547 roll
Sale - $383 roll 30yds

30% Saving
Freight Cost - Only $15 per roll - To be paid when you pick up the order Monday March 20
The freight cost for batting is for the extra trailer cost incurred to come over on the ferry.
*Buy 3 Rolls or more - 10% Off
*Only $345 a roll
Combine with your friends and save!
*10% discount applies when a minimum of 3 rolls are purchased before March 15.
Please email dragonflyquilting@csm.ca or call 1 800 663 0226
Price of the batting at the POP UP will be $383
No further discounts will apply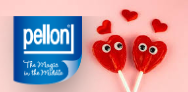 Why we love Pellon 80/20
Consistent quality - No thick & thin
90% of longarmers who used the other brand have converted to Pellon over the last 5 years.
Very clean - no cotton hull or slubs.
Soft to the touch.
Satisfaction guaranteed.
Monday March 20th
Dragonfly Quilting & Gifts is invited to have a POP UP Shop
Knox United Church
345 Pym Street
Parksville, BC
Afternoon meeting time is 1:00 pm with the doors opening at 12:30.
Evening meeting time is 6:45 pm with the doors opening at 6:15.
Non members are encouraged to visit.
Guest speaker Ann Hall- Certified educator
Ann Hall is a certified educator for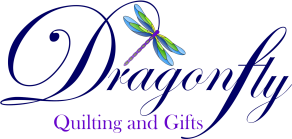 Would you like to quilt with Jacqueline de Jonge?
Jacqueline will be teaching at Dragonfly Quilting & Gifts
June 1, 2 & 3, 2023 - 9am -5pm each day
Plus kits will be available to purchase
Only 24 seats available - Reserve yours now.
Check off your Bucket List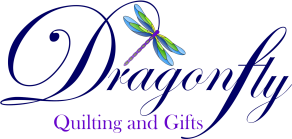 10 new 110" Flannel Widebacks in stock
Total of 18 beauties to choose from.
Plus
Buy 3 yds per style number or more!
Plus free shipping anywhere in Canada on orders over $99
Perfect for baby quilts
*Less than $9 metre based on 45" width of fabric
Red is a favourite
These blues are awesome.
Yellow is soo cozy
White on White - Very hard to find.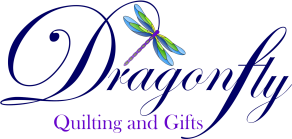 CLASSES CLASSES CLASSES
Are you stuck?
Are you a beginner?
Need some direction?
Julie Faulkner's SEW-DAY is designed to
HELP YOU OVER THE HURDLES.
Join Julie the Third Saturday of every month
Plus Dragonfly Quilting & Gifts has the
largest selection of quilting notions in the lower mainland.
Every student will receive 15% off notions, fabric and thread.
---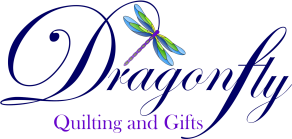 $10 CLASSES
No matter what machine you own.
Join us online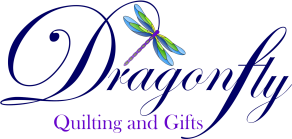 Get that Serger dusted off!!
---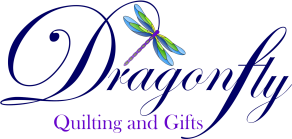 Honesty, quality and
good old fashioned customer service!
WE ARE OPEN
Tuesday - Friday - 10am -4pm
Saturday - 9am - 4pm

604 575 8660
1 800 663 0226
dragonflyquilting@csm.ca