30% Off Top selling Pellon stabilizers - NEW PRODUCT - Misty Fuse - A game changer - New Classes with Yvonne Menear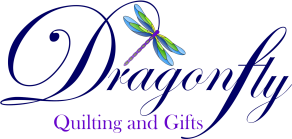 Honesty, quality and
good old fashioned customer service!
WE ARE OPEN
Tuesday - Friday - 10am -4pm
Saturday - 9am - 4pm


604 575 8660
1 800 663 0226
dragonflyquilting@csm.ca
---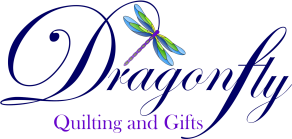 We are very greatful of our customers.
You are great teachers.
My parents taught me at a young age
that we were made with
two ears and one mouth for a reason.
We are to listen twice as much as we speak.
---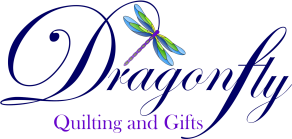 Computer Skills for Home Sewers
Yvonnes first class sold out in a week.
Only 12 spots available
As home sewers we know our sewing machines, but we can be intimidated by the computer. If you are not sure how to navigate the internet, download designs to your computer, know how to save designs, and know where to find them when you need them, then this class is for you!
---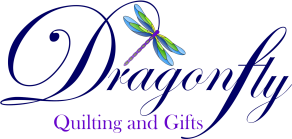 YOU ASKED FOR THIS CLASS!
Stabilizers - What you need to know with Yvonne Menear
10:30 – 12:30 (2 hours)
A presentation on stabilizers of all types and how to use them.
Dragonfly sells Pellon products so we will focus on these.
A large handout for future reference will be supplied.
A PowerPoint presentation will also be used to help with the understanding of usage of stabilizers-what they can and can not do for you.
---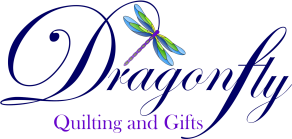 "Buy more & Save"
at Dragonfly Quilting & Gifts.
Never be caught short.
This is why Dragonfly Quilting & Gifts offers
"Buy more & Save"
You never want to run out,
plus a great deal should never be left behind.
During one of our in-store retreats a customer asked for
Misty Fuse
"Would Steam a seam 2 work?", I asked
"No, it is too thick", said the customer
Puzzled I inquired and guess what.
We found Misty Fuse,
wow is it ever thin
Misty Fuse will be a game changer.
Fuse more layers together
Works on all fabrics
You can even baste your quilt with it.
Mistyfuse® is the environmentally-friendly fusible appliqué web—
acid free, without solvents or harsh chemicals, and without body modifiers or blow additives or sticky adhesives.
It's been extruded to an ultra-fine web for a stay-soft, strong bond without adding bulk.
It will never gum-up needles.
Mistyfuse is suitable for a wide variety of fabrics.
From velvets and cottons to delicate tulles and organzas.
Washable (warm) and dry cleanable.

It's a dream to work with
it handles well,
is sheer,
doesn't add bulk to your fused piece and
bonds firmly once cooled.
And since there is no added adhesive,
it won't gum up your scissors or quilting needles.
Just follow the simple instructions in the package for easy fusing with no waste.

Basting - Use MistyFuse in place of sprays.
Just cut the pieces up lay on batting and press.
How to work with Misty-Fuse? It is easy as 1, 2, 3...
Assemble fabric right side up on top of Mistyfuse.
Place the assembly between Teflon sheets or parchment paper (something where nothing will stick to it).
Iron lightly to attach Mistyfuse to back of fabric.
Trim out the shape you desire from the fuse-backed fabric,
place or pin it into position,
and iron to fuse into place.
Use firm pressure and a hot iron (cotton setting) for a mere 5-15 seconds.
Mistyfuse can be applied with or without steam.
---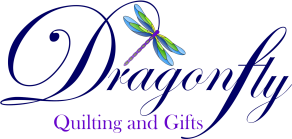 Do you own an embroidery machine?
You will need these stabilizers.
Save up to 30% Off -
"Buy more & Save"
---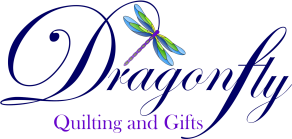 #1 Selling Stabilizer
PL806 - STITCH-N-TEAR
Free shipping anywhere in Canada on orders over $99.
Pellon® 806 Stitch-N-Tear® is a tear-away stabilizer backing for all types of decorative stitch-work including embroidery, appliqué, cut-work and monogramming.
It is fast and easy-to-use, prevents fabric from puckering, and adds stability to the design area.
Stitch-N-Tear® tears well in all directions. For medium to heavyweight fabrics.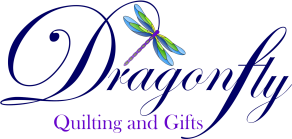 FREE STANDING EMBROIDERY
PEL541 - WASH-N-GONE
Thank you Lisa for sharing your work with us.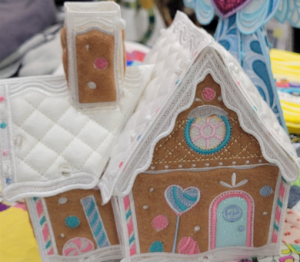 Free shipping anywhere in Canada on orders over $99.
Pellon® 541 Wash-N-Gone® is a lightweight embroidery stabilizer that is terrific for machine embroidery, appliqué, cut work, and monogramming. It stabilizes the fabric during stitching. The excess can be easily and completely washed away in all water temperatures. Sewing machine safe.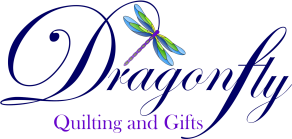 SENSITIVE TO GLUES?
Pellon 841 - Stick and Tear away stabilizer
Free shipping anywhere in Canada on orders over $99.
Pellon® 841 Stick-N-Tear™ is a pressure-sensitive, tear-away embroidery stabilizer that can be used in or without a hoop. It provides body and support during machine embroidery and stitching. It is ideal for fabrics that are sensitive to hoop marks and leaves no residue on your needles! Excellent for projects such as socks, ribbon crafts, cuffs, collars and silk fabrics.
---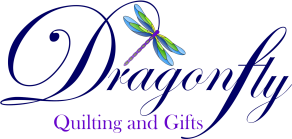 Honesty, quality and
good old fashioned customer service!
WE ARE OPEN
Tuesday - Friday - 10am -4pm
Saturday - 9am - 4pm

604 575 8660
1 800 663 0226
dragonflyquilting@csm.ca