Kevin is away sale - 20% off over 100 different notions - Join us every Tuesday or Thursday for inspiration.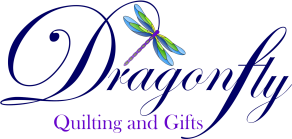 Honesty, quality and
good old fashion customer service!
WE ARE OPEN
Tuesday - Friday - 10am -4pm
Saturday - 9am - 4pm


604 575 8660
1 800 663 0226
dragonflyquilting@csm.ca
---
Great News
Kevin is away all week camping with his wife and pups.
He deserves some downtime and recovery from the move.
This means, the staff is in charge.
We always have been in charge
but we just want Kevin to feel like he is.
This week in store
$5 kits
$5 Panels

Plus match the fabric with the panels $13.97 metre

$10 laser cuts
We know he loves us until he gets back.
---
TODAY IS TEA & COFFEE TIME
TOPIC - NEW NOTIONS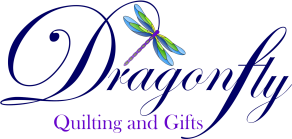 Did you know that February is National Embroidery Month.
Interested in learning what embroidery is all about.
This is a 4 part class
REGISTER NOW - STARTS THURSDAY FEB.16 10AM PST
Watch in store or via zoom in your home or office at work.
MySewnet can be used on all
Bernina, Pfaff, Janome, Elna, BabyLock & Brother embroidery machines.
Plus for the month of February purchase,
the following boxed sets of
MYSEWNET SILVER, GOLD OR PLATINUM 2021
25% off regular price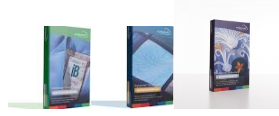 620151396 MySewNet 2021
Silver - $699

On Sale $489.30
620151496 MySewNet 2021
Gold - $1099

On Sale $769.30
620151596 MySewNet 2021
Platinum $2499

On Sale $1749.30
NEED STABALIZERS OR INTERFACING?
Buy your embroidery stabalizers by the bolt, never run out and save.
(MOST POPULAR)
PL806 - STITCH-N-TEAR - WATER SOLUBLE STABILIZER WHITE 20"
Only - $5.95 metre
Full Bolt - 27.4 metres
ONLY $3.79 METRE,
when purchased by the bolt
Regular Price $130.00 bolt
On Sale - $104.00 bolt
Pellon® 806 Stitch-N-Tear® is a tear-away stabilizer backing for all types of decorative stitch-work including embroidery, appliqué, cut-work and monogramming. It is fast and easy-to-use, prevents fabric from puckering, and adds stability to the design area. Stitch-N-Tear® tears well in all directions. For medium to heavyweight fabrics.
Non-Woven
White and Black
70% Polyester / 30% Rayon
20″ by-the-yard width
Packaged size: 15in x 3yds
Tear-away embroidery stabilizer
Sewing machine safe
instructions click here
---
---
Thank you Lisa for sharing your beautiful
3-D Christmas Embroidery at Demo Day.
(For free standing designs
WASH-N-GONE - EMBROIDERY STABILIZER WHITE 19" WIDE
$10.95 metre
Full Bolt - 22.9 metres
ONLY $7.88 METRE
when purchased by the bolt
$225.67
Sale - $180.54
Pellon® 541 Wash-N-Gone® is a lightweight embroidery stabilizer that is terrific for machine embroidery, appliqué, cut work, and monogramming.
It stabilizes the fabric during stitching.
The excess can be easily and completely washed away in all water temperatures.
Clear
100% PVA
19″ width
Lightweight embroidery stabilizer
Terrific for machine embroidery, applique, cut work, and monogramming
Water soluble in any temperature water
Sewing machine safe
STICK-N-TEAR - TEAR-AWAY STABILIZER WHITE 20" WIDE
$12.95 metre
Full Bolt - 22.9 metres
ONLY $9.32 METRE
when purchased by the bolt
$266.90
Sale - $213.52
Pellon® 841 Stick-N-Tear™ is a pressure-sensitive, tear-away embroidery stabilizer that can be used in or without a hoop.
It provides body and support during machine embroidery and stitching.
It is ideal for fabrics that are sensitive to hoop marks and leaves no residue on your needles!
Excellent for projects such as socks, ribbon crafts, cuffs, collars and silk fabrics.
Non-Woven
White
60% Polyester/40% Rayon
20″ by-the-yard width
Packaged size: 12″ x 6yds
Pressure-sensitive tear-away embroidery stabilizer
Provides body and support during machine embroidery and stitching
Ideal for fabrics that are sensitive to hoop marks
Sewing machine safe
---
---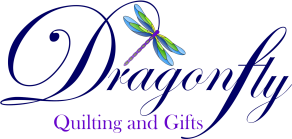 Having the best products helps to acheive the best results.
Canadian scissors are cool too.
TT00878
Tooltron Canadian Flag (Maple Leaf)
3.5" Stainless Embroidery Scissors
$13.95
SALE - $11.16
NJEF-DJ1130D
HANDY CUT MINI SCISSORS (5.9" x 6.3" x 5.9")
Price: $ 5.95
SALE - $4.76
Sharp tip 3-in-1 mini scissors
Easily cuts thread with spring action
Soft drink can opener so no more broken nails
Bottle opener with ease to use
Pocket-friendly with protective cap and lanyard hole
Item dimensions: 15 x 16 x 15cm (5.9" x 6.3" x 5.9")
---
---
806C
Locking Hemostat (Curved Forceps) Tweezers / Scissors, 5"
Price: $ 18.95
SALE - $15.16
Hemostats are highly recommended among quilters and these Lockable Hemostat Clamps (Curved) are a surprisingly handy instrument with many useful sewing purposes! They are perfect for gripping fabric without making it rip or fray.
Hemostat is particularly great as an alternative to a bodkin for turning a tube of fabric when making straps or belts.

These 5-inch curved hemostats are used as lockable turning forceps with a serrated edge.

Great tool for turning or stuffing as the curved tips allow you to get into hard to get corners.
Ideal for turning sewing projects right-side out, as well as stuffing projects.

Locking hemostats are also great for turning collars.
---
---

Why Buy a Husqvarna Sewing, embroidery or serger from
Dragonfly Quilting & Gifts.
Make sure you see us, BEFORE you buy another brand.
We are not pushy.
We want you to be satified with your purchase.
We stand behind our machines and ensure you are using them.
We even help owners of other brands get the support you need.
In store events to support all machine brands.
1 year upgrade program.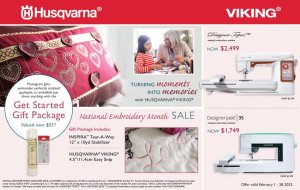 HUSQVARNA VIKING, makes great embroidery and sewing machines,
but also makes great scissors too.
Satisfaction guaranteed by Dragonfly Quilting & Gifts.
HUSQVARNA VIKING scissors and shears are made from hot forged German stainless steel for uncompromised quality and precision.
HUSQ-920668996
6" (15.2CM) DOUBLE CURVED EMBROIDERY
$32.99
SALE - $26.39
HUSQ-920674996
6" (15.2CM) APPLIQUE SCISSOR
$34.99
SALE - $27.99
HUSQ-920663996
4" (10.2CM) MICRO TIP EMBROIDERY
$22.99
SALE - $18.39
6" (15.2CM) LEFT HAND APPLIQUE
6" (15.2CM) RIGHT HAND APPLIQUE
HUSQ-920666996
4.5" (11.4CM) EASY SNIP
$36.99
SALE - $29.59
DRI406
Dritz Wash-A-Way Wonder Tape, 1/4" x 10YDS
Price: $ 13.95
SALE - $11.16
A double-sided transparent tape that disappears after first washing
Great for home sewing or crafting
Perfect for holding together seams or hems before stitching
Can be sewn through without gumming up your needl
---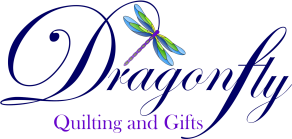 Honesty, quality and
good old fashion customer service!
WE ARE OPEN
Tuesday - Friday - 10am -4pm
Saturday - 9am - 4pm

604 575 8660
1 800 663 0226
dragonflyquilting@csm.ca