Show & Tell 4th Tuesday of every month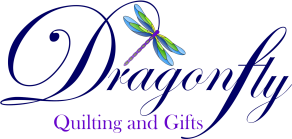 Honesty, quality and
good old fashion customer service!
WE ARE OPEN
Tuesday - Friday - 10am -4pm
Saturday - 9am - 4pm

604 575 8660
1 800 663 0226
dragonflyquilting@csm.ca
Tuesday's and Thursday's are our favourite days of the week.
Saturday will be added to this list of favourites.
(See more at the end of this email)
Please join us 10:30am each week for an hour.
Cost - Free
Tea & Coffee Tuesday is a positive community of like minded people who come in every Tuesday to learn new ideas,
be inspired and are given confidence by each other.
Tuesday January 31 - Fifth Tuesday - NEW Fabric .
Be part of the process.

See new w fabrics we are going to bring into the store over the next 6 months.
February Tuesday Schedule
First Tuesday of the month - New Notions
Second Tuesday - Special Guest
February Special Guest Yvonne Menear - How Thread can inspire you.
March - Dale Quadros - QCR Mini Rulers - Sew simple!
Third Thursday - Colour Theory - White on Whites, why you need them.
Fourth Thursday - Show & Tell - Topic -
We want to see your first quilt,
if you still have it or the quilt that
"You cursed the most with"
We all have a journey and we would like you to share it with us.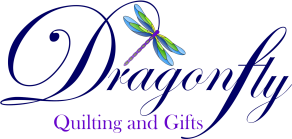 Why is this day so important.
Having trouble with your machine?
Frustrated by being told that it is your machine and to get it fixed you agve to pay for it?
Last week a new customer came in the store and heard us talking about Thread Thursday.
We caught her attention when we said.
" It does not matter what brand of machine you own,
we will help you out"
It turned out her dealer kept telling her to use a certain type of thread.
She could not get her tension right.
The dealer told her her machine was sensitive and would need a service after owning it for a month.
After the service the machine still did not work right.
The dealer then said it should be serviced every 6 months.
The lady brought her machine in to Thread Thursday
the lady was telling Yvonne everthing the dealer told her to do.
Yvonne tested the machine and ran into the same problem.
Yvonne then looked in her bag and saw a package of thread that came with the machine.
"have you tried this"
"No" the lady said, I was told by the dealer to use the brand which the store sold her"
Yvonne put the brand the machine came with
and all the tension problems dissapeared.
Have you experienced this problem?
Let Thread Thursday solve your tension issues.
It is like a yoga class for your machine.
It does not matter what brand you own.
Dragonfly Quilting & Gifts will help you out.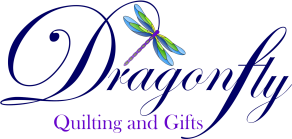 The 4th Tuesday of every month is show and tell.
A picture tells a story, we were truly inspired.
Shawn, a beginner chose these colours by purchasing a pack of half metre cuts at the store.
Brilliant. Perfect shading and placement make this quilt. Awesome!
Nancy wowed all of us with this abstract beauty called Wanders Wife.
The head is not part of the quilt but I had to ensure you saw the entire quilt as the quite stripes on the bottom gives this quilt incredible movement that is very pleasing to the eye.
Nancy stunned again with beautifully toned solids in a very appealing colour palette.
Colour is so much fun when fabric gets all cut up and you see the end result.
Thank you Nancy
Every quilt tells a story.
Marie did this family quilt with individual pieces of fabric which represents a relatives name and a memory that it brought to her.
Under each block Marie embroidered the name of the family member.
Pictures are worth a thousand words and a few tears.
Thank you for sharing this special quilt with us Marie.
Laurel (I think the name is wrong) but LAurel did a trmendous job with this Christmas Quilt.
The icing literally is the embellishments on the images. The Gingerbread house looks like you could eat it.
Thank you Laurel or who you might really be.
Lisa told me she is a beginner quilter. This quilt was inspired on our colour theory day (Third Tuesday of every month)
I had the ladies bring in their ugly fabric and we would help them create a masterpiece.
Lisa, you nailed it.
I can say there are 10 ugly fabrics in this quilt, but the choice of colours and the owls to anchor the colours make it a masterpiece.
The border is a special mention, as I would not have chosen it myself, but you opened my eyes.
Moral of the story - Choose the colours you like and go with it.
Thank you for letting Dragonfly Quilting & Gifts be part of your quilting journey.
Sandra inspired us with her first quilt from Atkinson Designs.
What I like about this quilt is the use of plaids mixed with cotton prints.
Great light medium dark which makes the quilt visually pleasing to the eye.
The first quilt is always special because we know the nerves and pressure when you are putting it together.
You are the biggest critic. Great job Sandra.
Claire out did herself with these three bags.
Beautiful purse of amazing colours inspired from her being south.
Gorgeous oversized bag - The fabric is amazing. Very bold, and it works.
Finally the daisy bag made with Decobond.
Thank you Claire. Making bags instead of quilts changes our perception, plus we learn new sewing tecniques.
What bag do you want to make?
Have you been to a quilt show and see a quilt that makes you feel like everything you have done is not good enough.
Marj made me feel this way.
The quilt is called Holy. Many of us were thinking Holy how did she do this!
Marj embroidered this entire wallhanging.
I could have spent so much more time just admiring the different threads, colour choices and patience creating such a stunning piece of art.
Perfect 10 Marj.
I would love to see your first machine embroidered project?
I have known Lynn since the first day she stepped into our store 4 years ago.
I knew she bought fabric, thread notions and sometimes came back and bought more a second time before she left the store.
Wow, what a piece of art. Hand and machine embroidered. WOW.
Lynn enjoys the entire process of quilt making.
Searching out the pefect fabric.
Enjoying the community which supports you.
The quite time while your masterpiece comes together.
Show & Tell.
You are an inspiration to all of us Lynn.
We want to see your first quilt.LOL
Quilting is not just quilts.
Diane did a superb job with these cat placemats.
Dianne also created dog placemats (not shown)
Starting with a small projects inspires us to to something bigger.
Sometimes we need to step back on focus on smaller projects.
Enjoy the journey. We will always be there for you.
Thank you Diane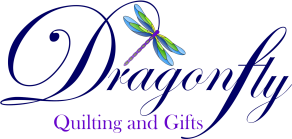 "Try it before you buy it Sale"
Begins Tuesday
Watch for your email Monday morning
for all the juicy details.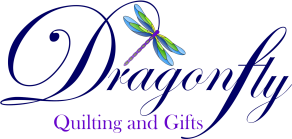 Yesterday, Julie Faulkner led our students through the beginning of the Tucker University - Sophmore Year Bird of Paradise
No need to start as a Freshman, Julie will guide students from beginners to students who want to learn new techniques.
Missed a class? would like more instruction?
Join Julie the 3rd Saturday of every month, at Julie's Sew Day and she can get you cutting & Sewing with confidence.
The 4th Saturday of every month in store the Tucker University Sophmore curriculum will guide each quilter through their individual planning, construction process and through the finishing stage of quilting and binding. The students will be able to choose a project from a Throw size to a King size quilt.

8 new design sheets in addition to 10 layout design options will provide the quilter with all the inspiration and direction that they need with plenty of guidance
1. Birds of Paradise completed - see students success below
2. Stacked Squares - Saturday February 25
3. Rapid Fire Hunter Star - Saturday April 29
4. Eight at Once/Non Mirror Combo Units - Saturday May 27
5. Four Patch Square Up - Saturday June 24
6. Geese on the Edge - Saturday July 26
On Saturday these are the accomplishments of our students with the direction of Julie.
There were 2 beginner quilters in this class.
Can not tell what blocks are theirs, which shows, this class is perfect for a beginners.
Zoom in and look at the perfect points
The ruler helps with this.
Cut & Trim with the same ruler.
Blocks are made using the Studio 180 Ruler - Large Square Squared
Available at Dragonfly Quilting & Gifts.
Plus - All Students receive 20% off Tucker / Studio 180 products.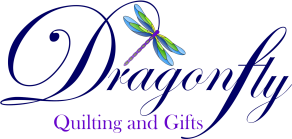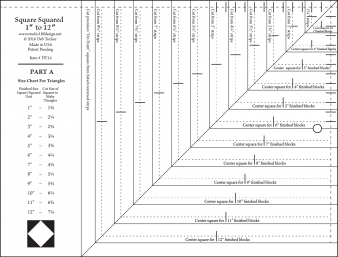 ---
---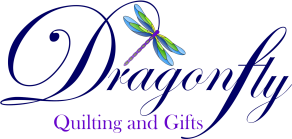 What Class would you like to take?
Maximum 12 per class.
Register below for the classes

6. Geese on the Edge -
Saturday July 26
---
---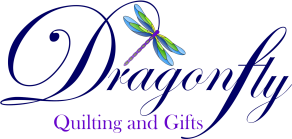 Honesty, quality and
good old fashion customer service!
WE ARE OPEN
Tuesday - Friday - 10am -4pm
Saturday - 9am - 4pm

604 575 8660
1 800 663 0226
dragonflyquilting@csm.ca