What Class Online or In-store do you want to take? - Retreat at Loon Lake with Julie Faulkner.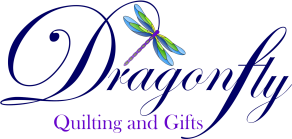 Honesty, quality and
good old fashion customer service!
WE ARE OPEN
Tuesday - Friday - 10am -4pm
Saturday - 9am - 4pm

604 575 8660
1 800 663 0226
dragonflyquilting@csm.ca
---
---
Why would we do this? ( I hear some of you saying this)
From the day we opened our store our goal is to inspire & give you confidence,
with quality products that we stand behind.
No matter where you take your class we want to give you confidence.
One store can not offer everything, that is why we want to be a good neighbour.
Every store has its strengths. This is good for all of us.
Our friendy and helpful staff will always help you along the way,
Plus will bring in anything you are looking for.
---
---
You are invited to join Julie Faulkner at Loon Lake Lodge in Maple Ridge April 24 - 28.
Loon Lake is a premier retreat centre, recognized for there incredible meals and comfortable accomadations in a tranquil setting away from everything.
Participants can work on any project below 24 hours a day.
Judy Niemeyer's quilt patterns and her foundation paper piecing techniques.

byAnnie products
Julie will be there to guide, support and give you the confidence.
Dragonfly Quilting & Gifts will have a 24 hour Honour System POP UP SHOP, full of fabric, and all the notions & supplies which will be restocked every other day.
Sit with the fabric at 3am and let it talk to you.
Yes, this is a real thing, it has happened to many before you. Come and experience it.
Retreat Dates:
*April 24-28 2023
5 days, 4 nights @ - $ 1099* plus taxes - Shared room
5 days 4 nights @ - $1283* plus taxes – single room (limited availability)
*Price / Dates subject to confirmation / change.
Cost Includes
All meals, accomodation for 5 days and 15% off all notions at the 24 hour POP UP SHOP.
Deposit:
$100 non-refundable deposit to hold your spot.
50% of cost will be required by February 15
The remainder of retreat fee is to be paid 4 weeks prior to the retreat.
If you are unable to attend your deposit will be refunded only if another participant can be found to replace you.
Accommodation: Shared - Two participants per room. Shared bathrooms.
Contact Julie Faulkner to confirm available space in the retreat of your choice or to get more details at pieceamemory@yahoo.ca or phone 604-537-0742.
*Reserve your space by February 15, and receive a $250 Dragonfly Gift Card when you come home from the retreat.
Gift card can be used online or in-store. New bookings only.
---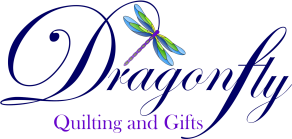 Start your new years resolutions with Dragonfly Quilting & Gifts
Be with people who make you feel good.

Be part of a community that helps and supports each other.

Challenge yourself to learn new things.

Stop cursing (No way, we are human, it is good for critical thinking)
First Saturday of every month in store.
(Product demonstrated will be showcased online the following week)
---
---
Every Tuesday in store 10:30am
(Product demonstrated will be showcased online the following week)
First Tuesday - New Notions
Second Tuesday - Special Guest
Third Tuesday - Colour Theory
Fourth Tuesday - Show & Tell
---
---
Every Thursday in store 10:30am
Bring in your machine and let us help you solve your problems.
Embroidery, sewing or sergers.
ONLINE / IN-STORE EVENTS
Join us online or with your friends in our classroom with our 2 (two) 58" televisions.

In store will enjoy tea, coffee and snacks.
Coffee time & Thread Thursday will be delayed until 12pm.
---
---
It does not matter what machine you own.

Adventures in Appliqué is designed to highlight the most common and sometimes unexpected uses for the optional accessories available for HUSQVARNA® VIKING® machines.
Elaine Theriault, a Husqvarna educator will show her unique take on how to use the additional feet, hoops and attachments. Plus show the newest products and the tried and true favourites.

Participating will receive 30% off all Husqvarna Viking accessories during the event.
mySewnet platform can be used on all brands of machines.

Designed for the new or novice embroidery consumers who want to take their embroidery projects to the next level.

It does not matter what machine you own.
Classes & Online events at Dragonfly Quilting & Gifts are designed to inspire & give you confidence.
We want to ensure you are using your machine, no matter what brand you own.

Elaine Thereault will introduce embroidery user's to the benefits of adding computer based embroidery software to their assortment of sewing tools. Highlights include: Personalizing and combining existing designs, monogramming, getting the most out of your SuperDesigns and more.
Please note: This session does not include information on stitch editing (Stitch Editor) or design creation (Digitizing).

Participating students will receive 30% off all Husqvarna Viking accessories during the event.

Join us to explore the most common, yet sometimes feared garment sewing techniques and how they are used in many different sewing projects. From sewing buttons & selecting the correct buttonholes to zippers, ruffles, pleats, top-stitching and edge finishing.
All of these techniques and more are used in home decor as well as garment sewing and can easily be mastered by anyone!
Participating students will receive 30% off all Husqvarna Viking accessories during the event.
It does not matter what brand of serger you own.
We want to inspire and give you the confidence

New to serging or just considering a serger purchase.
Experienced sewist who may be interested in the latest information on coverstitching,
Elaine Theriault a Husqvarna Educator will guide you through and answer any questions

A serger is usually not a sewist's first machine, but once you have one you don't know how you lived without it! This event will reveal just why a serger is such an important tool to have in your sewing room and how to get the most out of it. From garments to quilts and everything in between, the serger can be your best friend if you just get to know it.
Participating students will receive 30% off all Husqvarna Viking accessories during the event.
---
---
Birds of Paradise - Saturday January 28
This pieced flying goose unit adds lots of interest to a traditional block. By using the Large Square Squared
we can create these tricky looking flying geese slightly oversized then trim them down to perfection.
Stacked Squares - Saturday February 25
Stacked Squares is a technique that will allow you to make the "Economy" block perfectly every time without using paper foundation piecing.
---
---
Rapid Fire Hunter Star - Saturday March 25
This ruler uses the same easy strip piecing steps and same accurate trim down processes, but it makes the star points larger results in blocks more appropriate for those larger quilt projects.
---
Eight at Once/Non Mirror Combo Units - Saturday April 29
Tucker Trimmer to the rescue! When you've got a bunch of half square triangles to make, this is the technique for you. Using the Eight at Once Technique Sheet, you'll be able to make eight half square triangles at a time.
---
---
Four Patch Square Up - Saturday May 27
The Four Patch Square Up© Tool is the solution.
Four Patches, basic units that seem so simple to make. Just stitch 4 squares together, either individually or with strip piecing and you're good to go. But anyone who has attempted these units knows that they are notoriously difficult to make perfectly. Either the unit size isn't quite right, the edges just don't quite line up, or they're just not quite square. Ugh. Even experienced stitchers encounter these problems.
---
---
Geese on the Edge - Saturday June 24
What a fun use of the

Wing Clipper
and

Tucker Trimmer
! Start with a simple square, add logs, trim the corner, and repeat. There's a bit of oversizing and trimming down thrown in to keep your block perfectly sized. You'll find loads of uses for this simple-to-make yet complicated looking block, and you'll be amazed at the possible variations!
---
---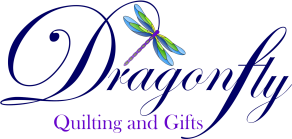 Honesty, quality and
good old fashion customer service!
WE ARE OPEN
Tuesday - Friday - 10am -4pm
Saturday - 9am - 4pm

604 575 8660
1 800 663 0226
dragonflyquilting@csm.ca