Today - Green / Purple $12 metre in store only - Take a class - Receive 15% Off all product. -Thread Thursday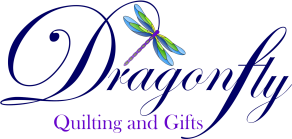 Honesty, quality and
good old fashion customer service!
WE ARE OPEN
Tuesday - Friday - 10am -4pm
Saturday - 9am - 4pm

604 575 8660
1 800 663 0226
dragonflyquilting@csm.ca
---
---
Construction of the large partition in underway this week.
It will be finished end of next week.
Store is running normally,
but due to the incovenience of some noise.
We are offering a Daily Colour Sale
All Fabric $12 metre
Plus first $75 purchased before tax
Receive 50% off any in- stock notion.
excludes, Tucker, Husqvarna accessories widebacks and batting.
Today all Green / Purple - $12 metre
Thursday Jan 19 - Orange / yellow / beiges
Friday - Jan 20 - Blue / Turquoise
Saturday - Jan 21 - Black / White
This sale in in store only.
Online customer
A sale will be planned next week exclusively for you.
---
---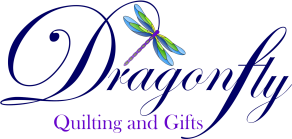 Taking a Class at any local stores in the lower mainland or at a Quilt Guild?
Tell us what class,we can help you get what you need.
Plus, if we do not have the product, we can get it for you.
and we will give you 15% off all your supplies.
---
---
Need help with your machine.
Having some issues?
No matter what brand you own, our team of educators will help guide you.
Why you should join us Thursday?
Here is an exact quote from a lady who joined last week.
" I was sceptical, how much is there to learn about thread?
The fist two minutes of Yvonne presenting, I knew I was in the right place.
Thank you for challenging, inspiring and giving us the confidence Dragongly Quilting & Gifts"
---
---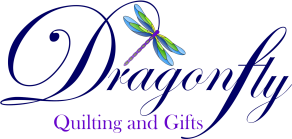 Honesty, quality and
good old fashion customer service!
WE ARE OPEN
Tuesday - Friday - 10am -4pm
Saturday - 9am - 4pm

604 575 8660
1 800 663 0226
dragonflyquilting@csm.ca