Skip Navigation
Website Accessibility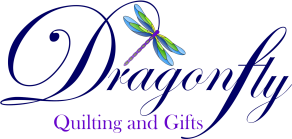 Honesty, quality and
good old fashioned
customer service!
WE ARE OPEN
Tuesday - Saturday- 10am -4pm
Closed all Statutory
Holidays


604 575 8660
dragonflyquilting@csm.ca
15% off All Regular Priced Items - Start a new resolutions at Dragonfly Quilting & Gifts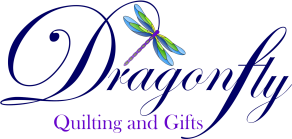 Honesty, quality and
good old fashion customer service!
WE ARE OPEN
Tuesday - Friday - 10am -4pm
Saturday - 9am - 4pm

604 575 8660
1 800 663 0226
dragonflyquilting@csm.ca
---
---
Thank you for the incredible reaction to our New Store today.
We are as shocked as you that we got it done.
What a great team that helped share the vision.
To celebrate we are offering
15% off all regular priced items
Online & In store including.
Notions
Thread
Sewing Machines
Batting
Fabric
*FREE SHIPPING IN CANADA ON ORDERS OVER $99
Check out the store.
New collections are displayed together with a free pattern.
Plus a huge colour wall to complement your desire.
Prices as low as $10 metre.
Quote from a customer today
"When I walked in and saw all the colour that hit me,
I just wanted to grab a chair, rest my feet and enjoy the view"
Can we help you with thread?
Embroidery, sewing, quilting, sergers, hand quilting.
We can help you get what you understand what you need.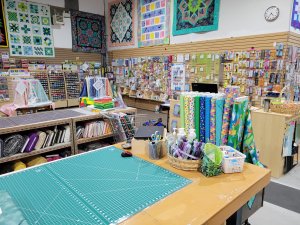 We our proud of our notion wall.
You helped build this amazing selection.
Looking for something?
We can help you get it.
Today we hosted Tea & Coffee Time with 35 people.
The class looked empty, compared to the old classroom.
(Yes, this class is empty, we did not take a picture)
Could you imagine renting this room for only $50 day?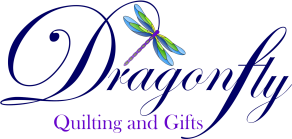 Your store is so far away.
I do not like driving on the highway.
I do not cross over a bridge.
Our customers have proven to us, we are not as far as you think.
We are almost 35 minutes from everywhere.
Drive with friends, the day will be a journey to an amazing destination.
Did you know you can rent our classroom / retreat centre for only $50 a day.
Can hold 22 people with machines and supplies.
15% off all regular priced items.
Are you a Quilt Guild or Sewing group, we look forward to seeing you in store.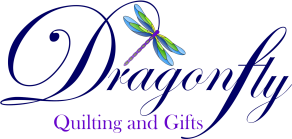 Not convinced,
Dragonfly Quilting & Gifts will visit you at your guild, sewing group or retreat.
If you have 30 or more people attending, we look forward to hearing from you.
Ladner, Chilliwack, Courtenay, Kamloops, Oliver, Williams Lake or anywhere in between.
email dragonflyquilting@csm.ca or call 1 800 663 0226
Let us show you why we are so different and unique.
Our goal is to inspire and give you confidence no matter where you are.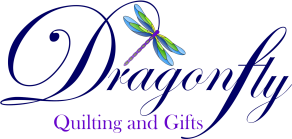 All of us at Dragonfly Quilting & Gifts are here to support you,
inspire & give you the confidence.
Everything is all about YOU.
This is why we offer the following events for FREE.
Tea & Coffee EveryTuesday 10:30am

Thread Thursday, every Thursday with Yvonne Menear 10:30am

NEW - Saturday Tea & Coffee - First Saturday of every month starting February 4
We are a business that cares about YOU and to ensure YOU can
Feel comfortable to ask the questions.

Learn at your pace

There is more than one way to get to the answer.

Get support from other like minded people.

Smile and laugh at your mistakes, that is how you learn

.
Mark your Calenders, and tell your friends
Starting Saturday
February 4th - 10am
Catered for people who have jobs but want to be inspired in person.
online works, but getting personal is soooo much better.
Join us the first Saturday of every month to be inspired and get the confidence.

Similar to Tea & Coffee time Tuesday, each month we will review product.
Plus, we will have product for you to
Try before you Buy"

Yes, we will have sample stations of new notions to see how it responds.

We do not sell anything, we just believe in a product and let you decide if you need it.

Cost - Free
First timers receive a $10 gift card for your next visit.
Bring a friend, you and your Friend will receive a $10 Gift Card.

No Need to register, just bring an open mind and a thirst for knowledge.
The event that started it all, join us for laughs, stories, inspiration and great people.
Every Tuesday 10:30am
Topics
First Tuesday of every month - New Notions
Second Tuesday - Special Guest
Third Tuesday - Quilting 101 - What you need to know.
Fourth Tuesday - Show & Tell
Join Yvonne every Thursday to learn different applications of thread.
Yvonne showcases quilts and gives handouts to students.
After the talk, become friends with your machine again.
Let Yvonne guide you through, and give you confidence again.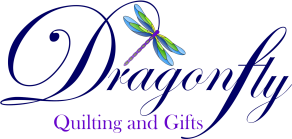 CLASSES, CLASSES, CLASSES
A Place for Everything
Saturday Jan 7, 14, Feb 4 - 9am - 4pm
Cost $180
Instructor - Julie Faulkner
All students receive 15% off all class supplies.
Rulerwork 101 with Paulette Schouten
Saturday Jan 14 - 10:30 - 3:30
Cost $60
Third Saturday of every month
Cost $60
All students receive 15% off all class supplies.
---
---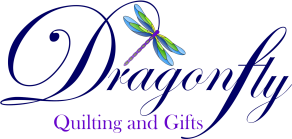 Have you watched the Tucker University videos.
We are not just selling you on something.
Our customers have told us it has changed the way they quilt.
Fourth Saturday of every month Starting Saturday January 28
Semester One of Tucker University - Sophomore Year
Beginner
Cost $60 each session
All students receive 15% off all class supplies.

1. Birds of Paradise - Saturday January 28
2. Stacked Squares
3. Rapid Fire Hunter Star
4. Eight at Once/Non Mirror Combo Units
5. Four Patch Square Up
6. Geese on the Edge
---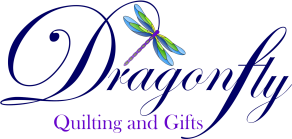 Honesty, quality and
good old fashion customer service!
WE ARE OPEN
Tuesday - Friday - 10am -4pm
Saturday - 9am - 4pm

604 575 8660
1 800 663 0226
dragonflyquilting@csm.ca