Renovation Sale begins Tuesday December 13 - Online & In-store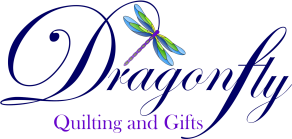 Honesty, quality and
good old fashioned customer service!
WE ARE OPEN
Tuesday - Friday - 10am -4pm
Saturday - 9am - 4pm

HOLIDAY HOURS
DECEMBER 23 - 10AM -2PM
CLOSED DEC 24-JAN 2
604 575 8660
1 800 663 0226
dragonflyquilting@csm.ca
---
---
My worst nighmare came true a few months back when my landlord pushed my rent up 40%.
Unfortunatly this is the new normal in the Vancouver area and nothing can be done.
Over the last 2 years we have really been building an incredible community.
Our amazing classroom/retreat centre has been the catylst for this to happen.
We love the ambience of the store.
Plus our amazing staff who give you the inspiration and confidence everyday!
Thank you for believing in us and let us "DO what we DO"
We were able to secure a long-term renter to take over a portion of the warehouse.
The new store will actually be even better!
More light
More displays for inspiration.
More classroom space.
More Fabric, if that is even possible!
WHAT DOES THIS MEAN?
AT THE BEGINNING OF JANUARY WE ARE STARTING THE RENOVATIONS.
Lots of noise and dust!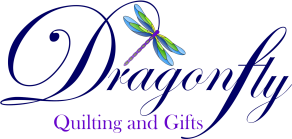 We must begin to reduce the inventory of all the fabric which sits behind the store.
Starting Tuesday December 13, online and in-store,
Hundreds of fabrics priced to sell,
Starting at $5 metre
Fat quarters - Buy 10 for $15 - In store only.
1 metre cuts - $7.50 metre - In store only.
Pre-packaged batting - 50% off - In store only.
New fabric collections, 30% off!
YES, buy $50 before tax get $5 Gift Card will be honoured.
Gifts cards can not be used until 2023.
Thank you for your understanding!
---
---
Tuesday December 13
Topic - Show & Tell - We want to see what you have done.
Regardless what stage your project is at,
we want to find out what was your inspiration.
See you Tuesday 10:30am
---
---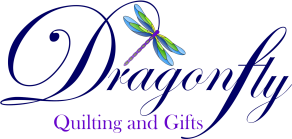 How is your relationship with your machine.
Yvonne can help you make it better.
Let Yvonne Menear inspire you.
Each week Yvonne brings quilts and inspiration.
Plus a hand out for you to follow and keep for future reference.
Bring your machine and get some one on one help.
See you Thursday 10:30am
Cost is FREE.
Our next Thread Thursday after this one will be January 5, 2023
---
---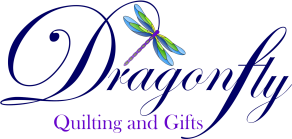 Honesty, quality and
good old fashioned customer service!
WE ARE OPEN
Tuesday - Friday - 10am -4pm
Saturday - 9am - 4pm

HOLIDAY HOURS
DECEMBER 23 - 10AM -2PM
CLOSED DEC 24-JAN 2
604 575 8660
1 800 663 0226
dragonflyquilting@csm.ca