Gift Card Sale is on now - 20% Off Top Selling Notions - Special Mentions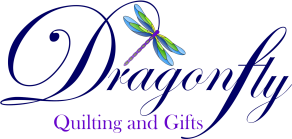 Honesty, quality and
good old fashion customer service!
WE ARE OPEN
Tuesday - Friday - 10am -4pm
Saturday - 9am - 4pm
604 575 8660
1 800 663 0226
dragonflyquilting@csm.ca
---
---
Part 2 of "What Notions do you want for Christmas"
Order by Thursday December 15 and get in time for Christmas!
Yesterday we sent out part 1, with over 200 of your favourite notions, what ones do you want to buy.
20% off until December 22
Perfect gift ideas for your friends & family
The following notions are selling so well online and in store we need to give them a special mention!
---
---
This incredibly awesome dry sponge works like a charm to collect loose threads,
pet hair, and lint from your quilt top or almost anything else. Enjoy!
---
---
Seams Flat Pressing Bar
A wooden rod surrounded by wool for all your pressing needs!
Get flatter seams and press curves and other small areas flawlessly with this pressing bar.
New Zealand wool cover over a solid wood core. Get flatter seams! Press curves and small areas with ease! 17.75"
Plus FREE SHIPPING IN CANADA ON ORDERS OVER $99
---
---
Clover Double Needle Threader has one end for threading large needles and sewing machines,
and the other end is for threading small needles.
Made with super fine steel wire,
insert the wire into the needle eye and push the needle completely to the end.
Pass the thread through the wire and gently pull the needle off the wire.
Each end has a cap to protect the wires.
Plus FREE SHIPPING IN CANADA ON ORDERS OVER $99
---
---
The Ultimate Thread Dispenser™? is a unique sewing accessory that greatly improves the thread draw and tension during sewing. With the combination of the rotating base and thread guide, it promotes a consistent and even thread draw that is especially useful for tangled or slippery threads, or threads with a high memory such as metallic. This device can be used with any thread type, but you'll see the largest benefits with slippery threads and metallic threads. Fits all mini king cone spools from WonderFil.
We recommend using the Ultimate Thread Dispenser™ on the vertical spool pin of your machine. While it can also be used on the horizontal spool pin, not all sewing machine compartments will be large enough to fit it. It can also be used on your thread stand and then threaded through your machine as normal, such as the Thread Tamer™?. For usage details, please view the user guide at the link below (a physical copy of this guide is also included with your Ultimate Thread Dispenser™?).
Not sure if the Ultimate Thread Dispenser™? will fit on your machine? Below are the dimensions of the device you can measure against your machine:
Base dimensions: 50.5mm (2")
Hole dimensions: 8.7mm (0.34")
Plus FREE SHIPPING IN CANADA ON ORDERS OVER $99
---
---
This precision placement tool combines a stiletto with a pressing tool with several special features that set it apart from any tool on the market. A rough tip to prevent it from slipping on fabric and a flat part on the handle to keep it from falling off your sewing table. One of Annie's very favorite tools, she considers the stiletto/pressing tool to be every bit as important as a rotary cutter. It is always in her hand as she sews.
Plus FREE SHIPPING IN CANADA ON ORDERS OVER $99
---
---
Our best selling Chalk Pencil for Quilting
The strong, ceramic 0.9 mm white lead is great on dark fabric and washes out with laundering or with the eraser. Ten white refill pencil leads included.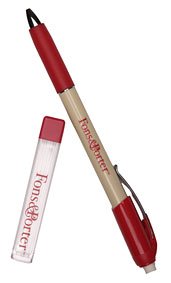 Plus FREE SHIPPING IN CANADA ON ORDERS OVER $99
---
---
Chalk refills for all the other colours you use!
Plus FREE SHIPPING IN CANADA ON ORDERS OVER $99
---
---
Quilters Select Non Stick Ruler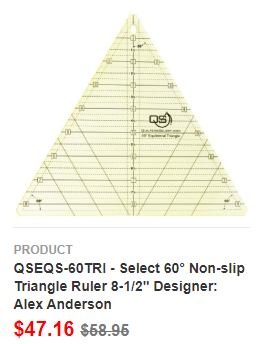 Pass this email onto your friends and family and tell them what you really want for Christmas.
Plus FREE SHIPPING IN CANADA ON ORDERS OVER $99
This is a 10% return on your investment!
Buy gifts or gift cards for your friends
and you get the gift card.
Yes, your stash is an investment!
Note, any online orders we will put
$5 for every $50 spent before tax
which will be applied to the person placing the order.
---
---
Over 200 favourite notions
20% off until December 22
Perfect gift ideas for your friends & family
---
---
---
---
---
---
---
---
---
---
---
---
---
---
---
---
---
---
---
---
---
---
---
---
---
---
---
---
---
---
---
---
---
---
---
---
---
---
---
---
---
---
---
---
---
---
---
---
---
---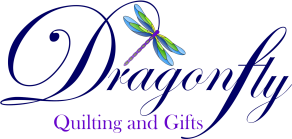 Honesty, quality and
good old fashion customer service!
WE ARE OPEN
Tuesday - Friday - 10am -4pm
Saturday - 9am - 4pm
604 575 8660
1 800 663 0226
dragonflyquilting@csm.ca