Skip Navigation
Website Accessibility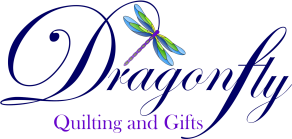 Honesty, quality and
good old fashioned
customer service!
WE ARE OPEN
Tuesday - Saturday- 10am -4pm
Closed all Statutory
Holidays


604 575 8660
dragonflyquilting@csm.ca
Spend $50 Get a $5 Gift Card - 20% off your favourite Notions - Quilters Select Rulers vs Omnigrip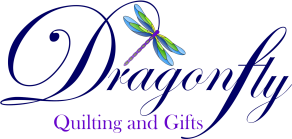 Honesty, quality and
good old fashion customer service!
WE ARE OPEN
Tuesday - Friday - 10am -4pm
Saturday - 9am - 4pm
604 575 8660
1 800 663 0226
dragonflyquilting@csm.ca
---
---
That is a 10% return on your investment!
Buy gifts or gift cards for your friends
and you get the gift card.
Yes, your stash is an investment!
Note, any online orders we will put
$5 for every $50 spent before tax
which will be applied to the person placing the order.
Over 200 favourite notions
20% off until December 17
Perfect gift ideas for your friends & family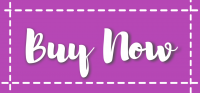 ---
This Tuesday 10:30am Batting Talk!
Last Tuesday at Tea & Coffee was all about rulers.
It was a very spirited group of ladies with lots of ideas and opinions.
Thank you!
Beginners are the foundation of Coffee Time, as we want to ensure what we started at Coffee Time continues.
We are here to Inspire & give you confidence, no matter what machine you own, no matter what level of quilter or sewer you are.
When Coffee Time started we had lots of beginners.
Those beginners are now helping the new beginners.
Never forget where you came from.
Dragonfly Quilting & Gifts prides ourselves in listening to our customers.
We carry Quilters Select & OmniGrip rulers in the store as our standard use rulers.
We will talk later about specialty rulers
You our customers have proven Quilters Select & Omnigrip Rulers really do work and last.
All Quilters Select & OmniGrip Rulers
are 20% Off
Quilters Select by Alex Anderson
Quilters Select Rulers are the premier ruler.
"You get what you pay for"
We have been using the 6" x 24" ruler in our store for 4 years.
It still grips and the edges are in great shape!
Quilters Select Rulers have easy to read lines for marking and measuring fabric –
1/8" , 1/4" , 1/2", 3/4" and 1" marking as well as multiple angles.
Each ruler has a unique non-slip coating that makes for more accurate cutting!
No more accidental cuts and squaring your blocks has never been easier!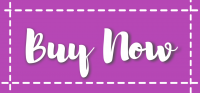 We also love the OmniGrip Ruler
Omnigrip is a quality ruler, for a fraction of the price.
Our Quilters love the bright neon yellow as it makes it easier to read the 30, 45 and 60 degree lines.
Quilting is an investment.
Having a good product is essential.
If you have good tools to use your results will be better.
Over time you will build your ruler inventory, and you will use them.
WHAT RULER SHOULD I BUY?
Beginners
We suggest the OmniGrip 6x24 & 3x9
You really feel the difference.
Both rulers have very visible lines for 30, 45 & 60 degree cutting.
Two sizes to get the work done and to practice.
Advanced Beginners and above
You now know how to cut and want to improve your precision
We definitely recommend the Quilters Select Rulers.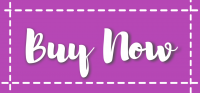 When you receive a Dragonfly Quilting Gift Card,
this is the time to buy a Quilters select Ruler
as this is truly a gift that will keep on giving!
What is the price difference
Quilters Select - 6x24 - on sale $67.16ea.
OmniGrip - 6x24 - on sale $33.56ea
All Quilters Select Rulers & OmniGrip Rulers are 20% Off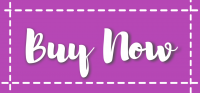 ---
---
Yvonne Menear is inspiring and giving us the confidence to use thread.
Every Thursday Yvonne gives out handouts and shows different ways thread is used.
No matter if you have a sewing or embroidery machine.
Come join Yvonne every Thursday 10:30am
Thread Thursday, Dec. 1, 2022, was another great day. The group was smaller due to the snow and ice, but the conversation was still lively. We looked at multicolored threads and discussed the usage in projects. This included both variegated and twist threads. These threads come in rayon, metallic, polyester, cotton, pearl cotton, and more. They can all be used in the machine either through the needle or as bobbin work. Handwork was discussed as an option including tatting, crocheting, and knitting with these thicker threads. There were loads of examples for the customers to view to see how to incorporate them into their stitching. Thread quality was discussed and how it influenced the stitch outcomes. Everyone is welcome to attend Thread Thursdays to see what else we can explore about thread and its usage.