Skip Navigation
Website Accessibility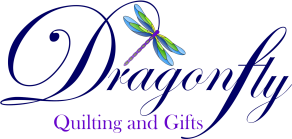 Honesty, quality and
good old fashioned
customer service!
WE ARE OPEN
Tuesday - Saturday- 10am -4pm
Closed all Statutory
Holidays


604 575 8660
dragonflyquilting@csm.ca
Cyber Monday Sale starts Now - FREE THREAD with the purchase of a new Husqvarna - Acorn Pressing product new videos! - Is it your Birthday?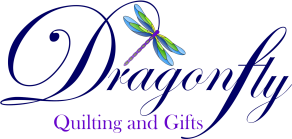 Honesty, quality and
good old fashion customer service!
WE ARE OPEN
Tuesday - Friday - 10am -4pm
Saturday - 9am - 4pm
604 575 8660
1 800 663 0226
dragonflyquilting@csm.ca
---
---
Cyber Monday Sale
Starts NOW!
Sale ends Saturday December 3
In Store & Online
*Free Shipping anywhere in Canada on orders over $99
20% Off Top Selling Notions.
---
---
WITH THE PURCASE OF ANY MACHINE
---
---
Acorn Pressing Products had an incredible presentation last Tuesday.
An amazing product to make your seams flat,
Plus, no more PINS!
Free shipping in Canada on orders over $99
Have you ever heard of Glue Pinning - Check out this video!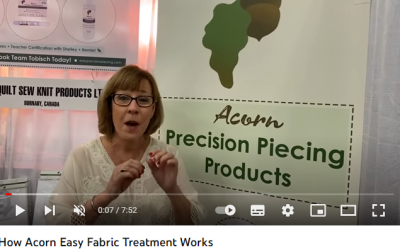 Never used Acorn Pressing product before,
This is what we suggest to get started
Fabric Treatment which your pour into the pen.
Fabric Glue to get started
On Sale - $35.96 - Regular $44.95
*Free shipping in Canada on orders over $99
---
---
Every Day of the week is great at Dragonfly Quilting & Gifts!
Tuesday November 29 - Hands on - Cutting with Rulers.-
Why you need certain rulers to make the right cuts!
Please bring your mat, cutter and ruler to class!
---
---
Thread is used in everything you do - This event will give you the confidence.
No matter what machine you own,
Bring your machine to class and Yvonne or Carol will help you work out those issues.
See you at 10:30am
---
---
Book your Birthday Party with Dragonfly Quilting & Gifts
ONLY $50 a day
Book our Sewing Room from 9am - 3:30pm
Holds 18 friends and their machines.
50ft Design wall
15% off all regular priced items in store
Call us 604 575 8660
---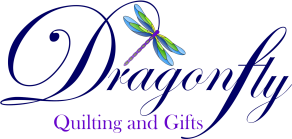 Honesty, quality and
good old fashion customer service!
WE ARE OPEN
Tuesday - Friday - 10am -4pm
Saturday - 9am - 4pm
604 575 8660
1 800 663 0226
dragonflyquilting@csm.ca