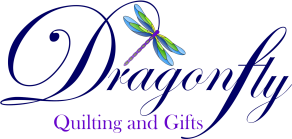 Honesty, quality and
good old fashion customer service!
WE ARE OPEN
Tuesday - Friday - 10am -4pm
Saturday - 9am - 4pm
604 575 8660
1 800 663 0226
dragonflyquilting@csm.ca
---
---
---
---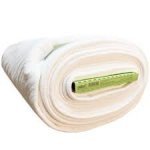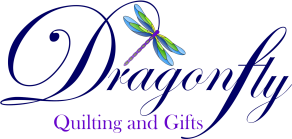 Why Pellon 80/20
Why Pellon 80/20 Cotton/Polyester Batting With Scrim is so much better than the competitors?

Consistent quality.
Showcases your quilting.

Needle Punched is a soft, durable and substantial batting created for quilters who want cotton with the added benefit of wash-ability and good stitch definition.
It is made of ultra Clean Cotton and Polyester with a scrim binder that allows for stitched areas up to 8-10″ apart.
It has an expected shrinkage of 3-5%.
It has a soft loft, creating less resistance when hand quilted and a soft, quilted finished look.
Hand, machine, and longarm quilters all love this blend.
---
---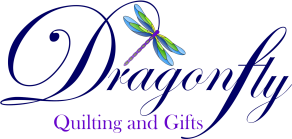 Thank you for the inaugrel Thread Thursday.
80wt Decobob is 20% off until December 15
---
---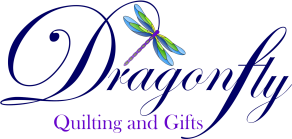 DECOBOB 80WT COTTONIZED POLY THREAD
What thread is in your BOBBIN?
Thread that will last almost forever in your bobbin.
Less lint in your machine
Decobob thread is veeeeery fine, 80wt fine to be exact.
As the rule goes, the higher the thread weight number, the thinner the thread.
So an 80wt thread is actually quite small.
Giving the thread a tug will show you that this little thread is surprisingly strong for its size!
This is because it's created using cottonized polyester.
A cottonized polyester is actually 100% polyester,
which is well known as a strong material to make thread from.
But when it's cottonized, it undergoes a treatment where all the stretch and shine is taken out of it,
allowing it to not only sew really easily through your machine, but it also hides in the fabric a lot better.
This matte finish in addition to its small size really helps make it blend in.
And because it's really strong, you have the ultimate bobbin thread.
So even if your bobbin pulls through to the top,
you don't have to worry about it showing up.
WonderFil puts this thread on all its prewound bobbins because of these ideal properties.
There's a lot of really great reasons to use a prewound bobbin, so don't forget to check that out in our other video,
"6 Reasons to ALWAYS Use a DecoBob Prewound Bobbin".
But it's not only great in the bobbin,
you'll want to use DecoBob in the needle to improve a variety of techniques.
Even something as simple as piecing.
Because the thread is so fine,
it allows the seams to sit flatter and tighter,
which in turn makes it easier to match your patterns and line up your project pieces.
It will also look and feel noticeably flatter.
If you're piecing something with a lot of small, intricate pieces
this thread will make a huge impact on allowing the fabric to sit flatter.
It's amazing how much space the thread will take up in the fabric, and it shows!
This thread isn't just limited to sewing machines.
DecoBob makes a gorgeous machine embroidered lace.
Because the thread is so fine, you can show off all those pretty little details found in lace designs.
The lace will be additionally extra soft and supple to the touch.
---
---